While millions watch from around the world, many will not, as they too celebrate their big day on May 19th.
These brides will have picked their wedding date long before Harry and Meghan were even engaged. Popsa has reached out to a few of these brides, to find out the details for the run up to the wedding, the wedding day, and to see how they're feeling ahead of the big day. We found out some memorable proposal stories, which included cute baby's, and even spoke to brides from Meghan's side of the pond.
Weddings come in all different shapes and sizes, in particular with the weddings taking place on Saturday 19th May 2018 (especially since the royals will be hosting 600 people!). While all weddings are different, they all are equally special, so read on to find out about a few other exciting weddings happening this Saturday.
Rebecca Frazier, marrying Brandon Lasecki
"I wish you all the happiness that my fiancé and I have. Stay strong and stay happy." 💒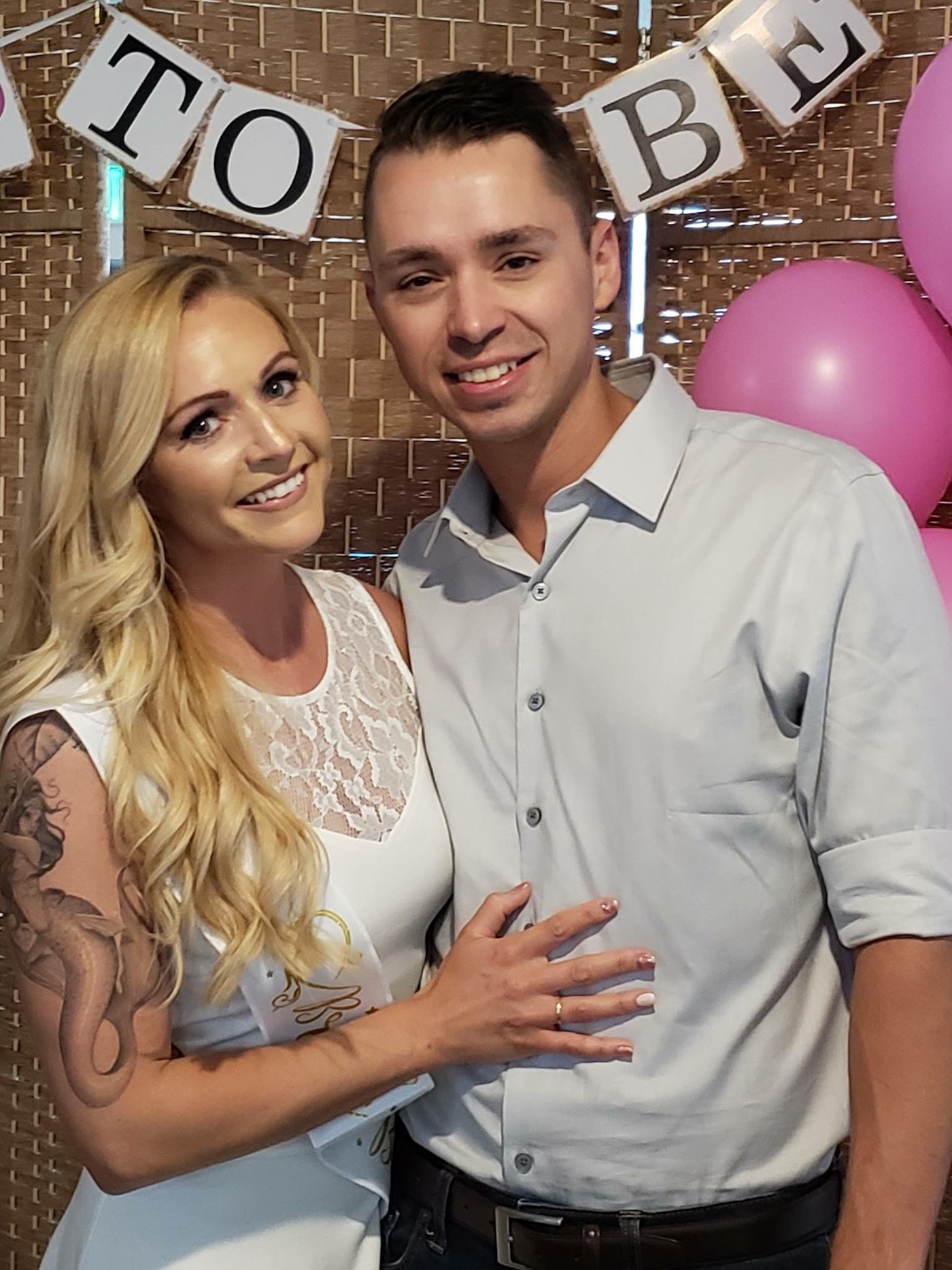 From a little further afield, this couple live in Baltimore, Maryland, USA, with their puppy, Ripple. They got engaged last year, but met several years before at work, where the timing was not quite right. "We met when we both worked at the same hospital. I'm an operating room nurse, and he also worked in the operating room. We both were with significant others at the time, but we reconnected a few years later and have been together ever since." Sounds like soul mates to me!
The couple will be married at a beautiful waterfront country club, also in Baltimore and will be honeymooning in Jamaica.
Rebecca had a special message for Prince Harry and Meghan, "I wish you all the happiness that my fiancé and I have. Stay strong and stay happy. Don't ever stop showing how much you love the other person."
Leanne Longo, marrying Sam Spencer
"A very small world, or fate?!" 🌎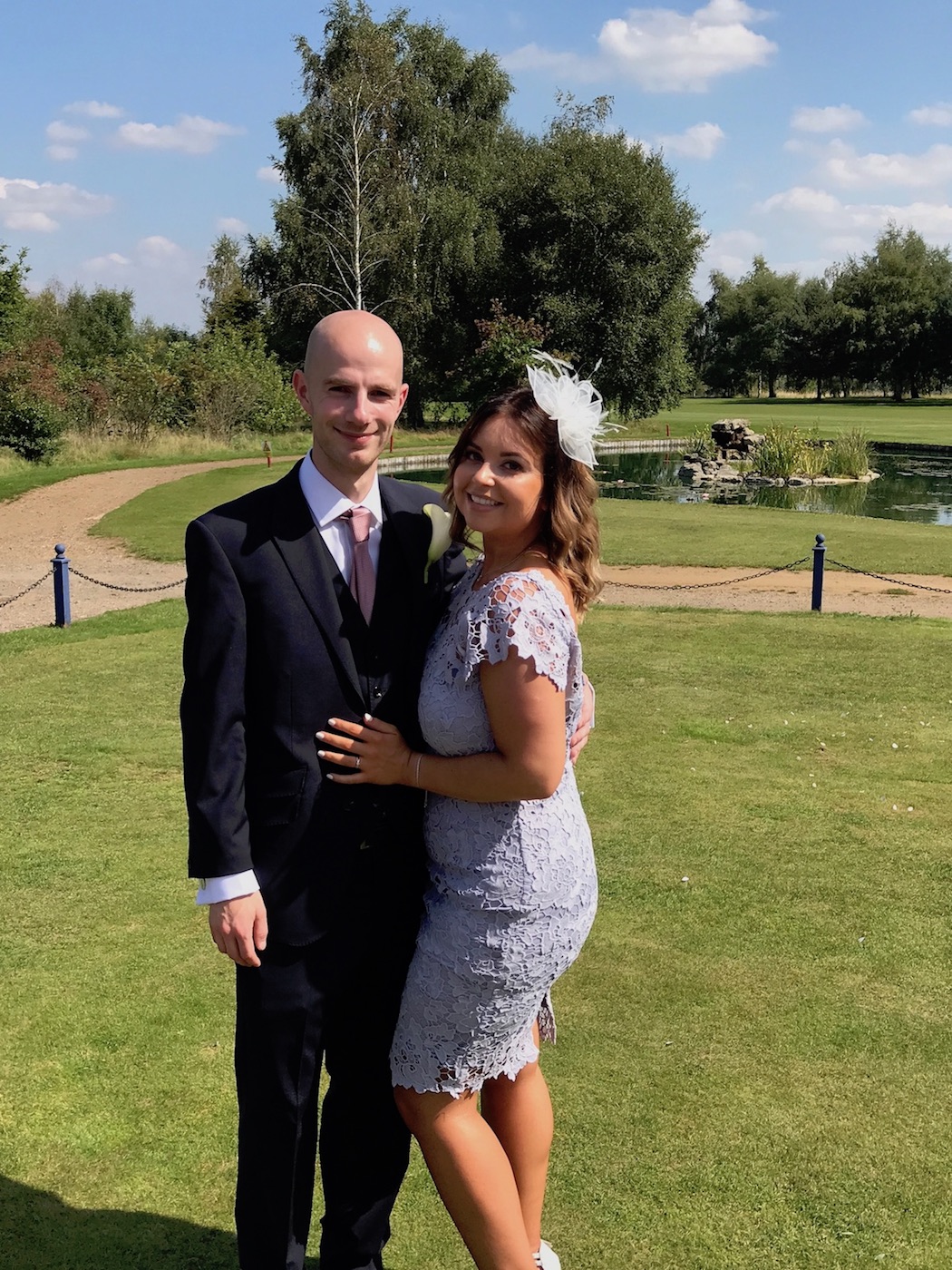 This couple live in Surrey and got engaged in 2016, but originally met at work. "It was my first job after university" says bride to be Leanne. "My cousin, Jade who got me the job and had worked with Sam for years. It later turned out there was a picture on my Nan's wall from a joint skydive they had done together years previous! A very small world, or fate?!"
The pair plan to wed at a gorgeous Victorian country house hotel in Surrey. They will be honeymooning in New York, wanting a fun and exciting experience.
Leanne and Sam are delighted to be getting married the same day as the royals, and to Harry and Meghan they say, "We have absolutely loved following your love story and are so excited to be able to feel like we are sharing a little piece of your special day with you!" says Leanne. "We feel privileged to share the same wedding day, and you have made us feel so lucky to be able to share the build up to the big day. We wish you all the happiness and love for your new future together."
Kelly Tomlinson, marrying Corey Sinnott
"Daddy will you marry Mummy?" 👶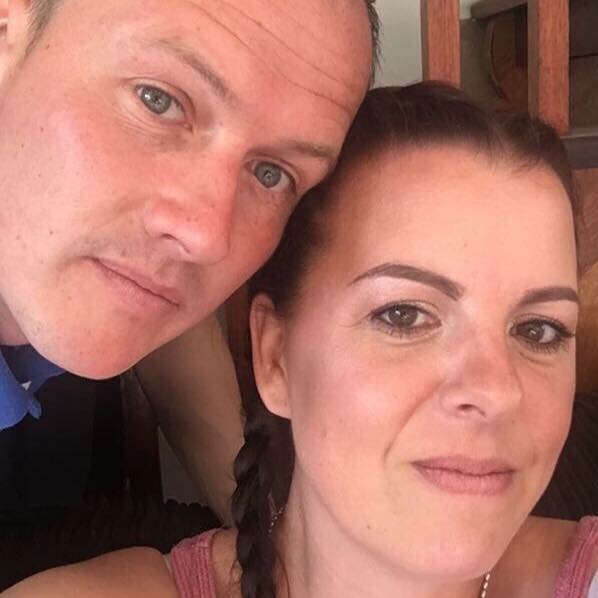 From Anglesey, North Wales, Kelly and Corey have had a long road together. Although they have been together for 3 years, they actually met 20 years ago, proving that sometimes true love is right under your nose! Last year, Kelly popped the question to Corey. She dressed their adorable baby son, Roman, in a baby grow with the words "Daddy will you marry Mummy?" written on it, and of course he said yes!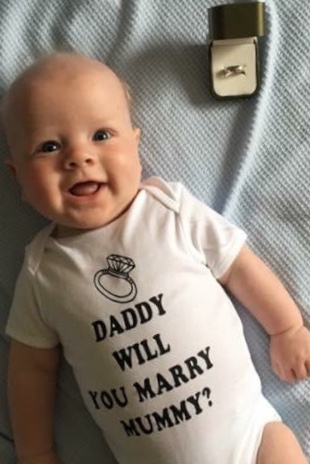 The couple have chosen to get married on the edge of Snowdonia National Park, surrounded by acres of gardens and woodland, at a Hotel in Llanberis. After, they will be having a two day break at a hotel and spa with their little boy, while saving up for a honeymoon on their anniversary next year with the kids.
Getting married the same day as the royals doesn't seem to bother this couple, "We would like to wish Harry and Meghan a very lovely day, and wish them all the luck in the future," says Kelly, "We can't wait to celebrate our anniversary together".
April Richards, marrying Oli Wood
Popped the question in the heart of Manhattan 🏙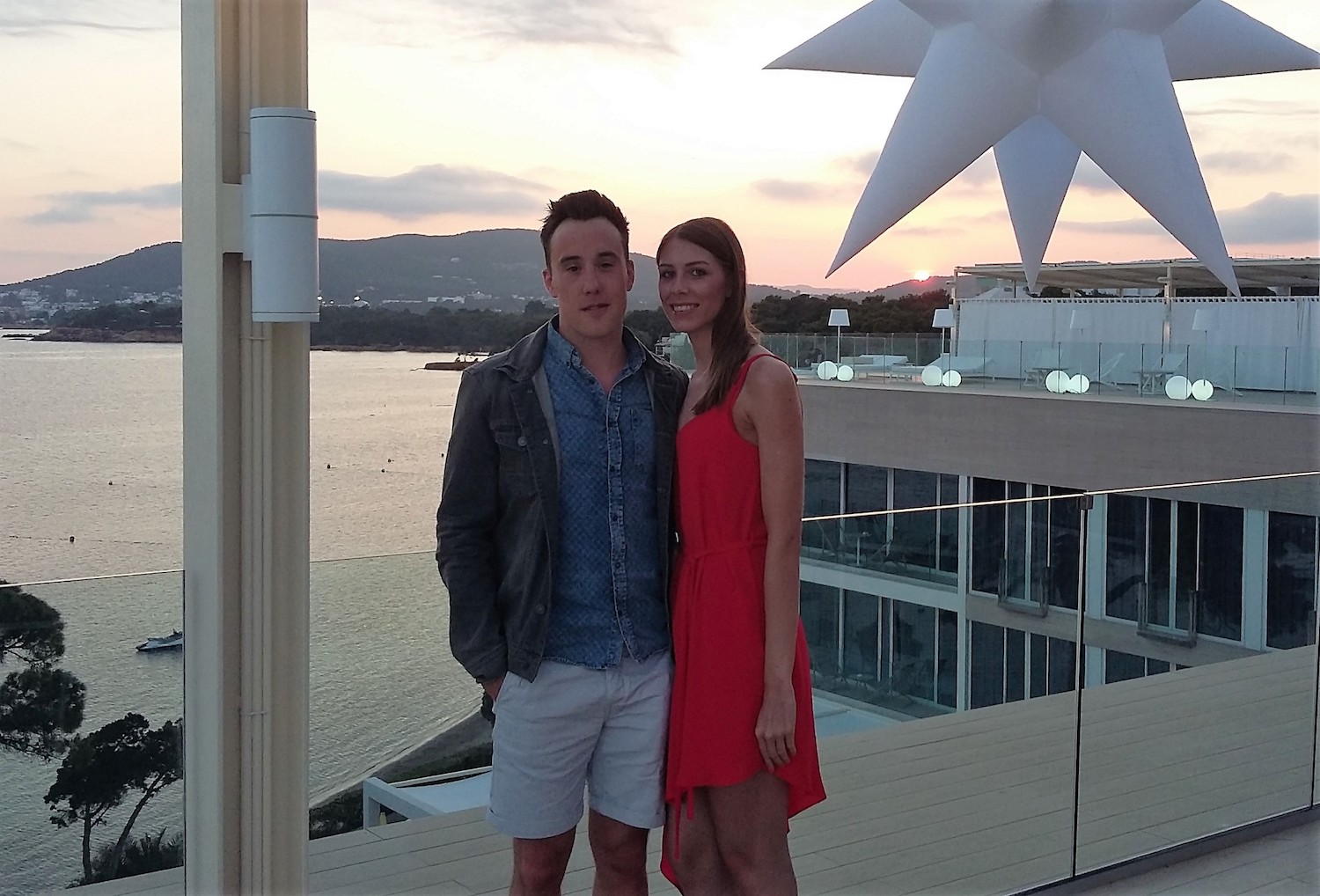 Now living in Lincolnshire, this couple met in 2011 while studying at university in Sheffield. They got engaged last year while on holiday in New York, where Oli popped the question in the heart of Manhattan, under the lights of Times Square.
April and Oli plan to wed at a beautiful family run brewery in the countryside of Nottinghamshire. They are also planning a belated honeymoon, and hoping to go to Dubai and the Maldives in 2019.
The couple won't be watching the royal wedding, but they don't mind sharing their special day, and have a message for Harry and Meghan, "All the best for your special day, we will be having our own 'not so royal wedding' and will look forward to catching up on the coverage".
Love the Royal Wedding? Why not take our Royal Wedding quiz and put your wedding knowledge to test: https://popsa.typeform.com/to/h22KnY