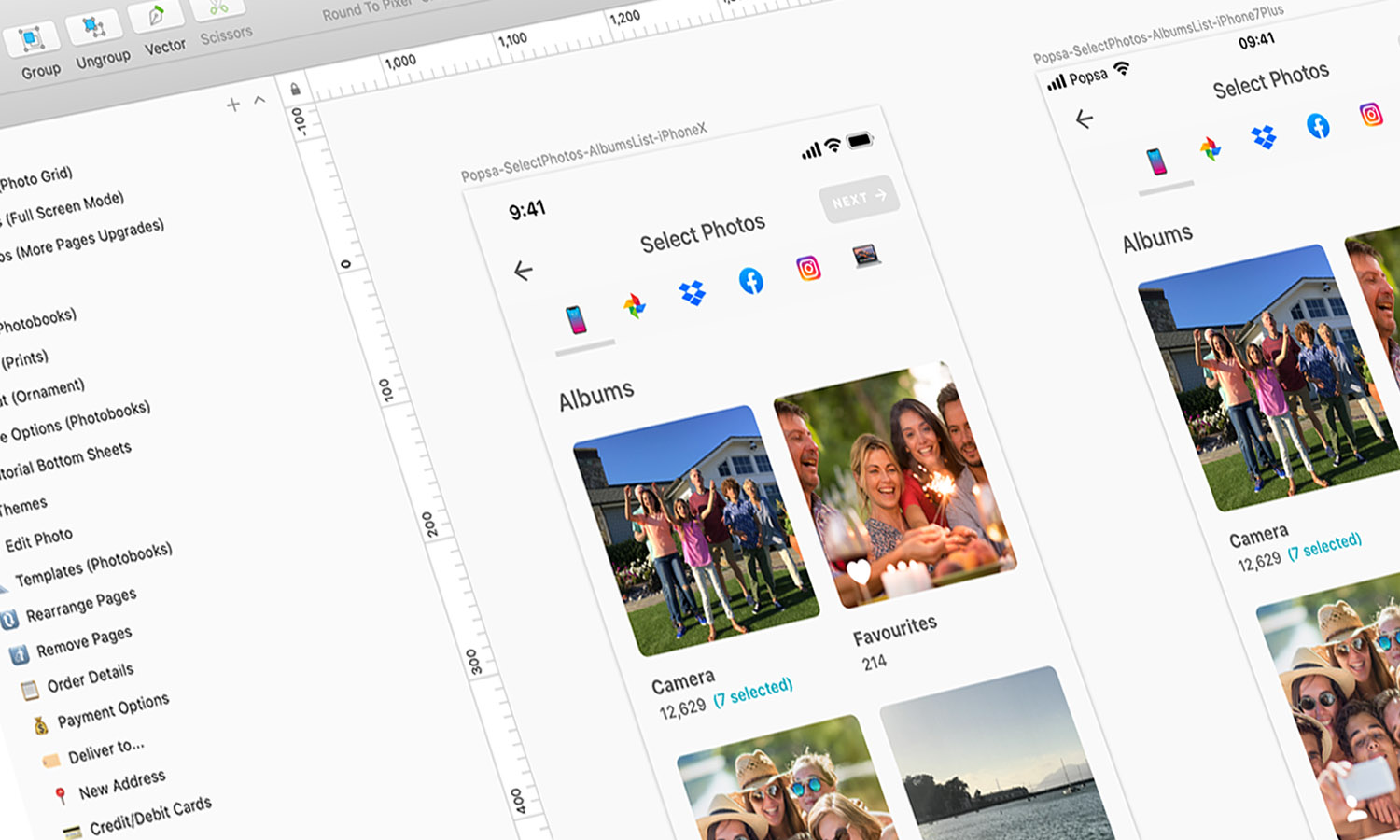 Competitive salary + share options
Technology company with a physical output
Post-lockdown: A stunning office location in Soho, London
About Popsa
Joining Popsa now is pretty exciting. According to Deloitte, we're the UK's fastest-growing startup of 2020. We have a fast-growing global customer base to match, and the backing of some of the best investors in the world. Our native iOS and Android apps are available in 12 languages – attracting more than 3 million users to date – and we ship to 50 countries around the world. Phew.
So why is Popsa so hot right now? The reality is, people have never taken more photos than we do today. Our phones are literally crammed with memories. But although we're good at capturing moments – we're not as good at doing anything with them. They'll often sit forgotten on our devices or in the cloud. 
Then Popsa came along. Founded in 2016, we've built an award-winning app that's made printing your memories so easy and accessible, anyone can do it. No more barriers. No more time-wasting. In fact, everything we do as a business is designed with this ethos. We help people turn their best moments into something beautiful and lasting, in no time at all. 
Today we're best known for photobooks, but our vision of the future goes far beyond print.  We're building a platform to help people to curate their experiences in lots of exciting ways. We want to become THE place where people come to capture their life stories. To celebrate their most important people and relationships. To create lasting meaning from their experiences.
What we're looking for
We're looking for Senior Product Designers to join our new Product Design team, reporting directly to our Chief Product Officer.
Ideally you'll have some experience designing for web (we'll soon be bringing Popsa to the web as part of a new project that harnesses real-time collaboration 🤫), but experience designing native iOS and Android apps is our top priority.
We're looking for people who really care about their craft, love the challenge of designing modern interfaces that efficiently convert users at scale, and for those who instinctively want to ease customer anxiety points along the way.
Pixel perfection isn't the only thing that matters, but it certainly helps communicate care and attention-to-detail to users who might be wondering about the quality of out physical products. 👌
Our CEO has more than a decade's experience designing mobile consumer experiences himself, so rest assured that product thinking is central to everything we do.
We have extensive in-house engineering, data science, marketing and creative teams already established and we will be transitioning to cross-functional working as soon as we've put together a team of brilliant product designers who want to take our app to the next level.
There is a huge opportunity to impact the future of our business as well as the artefacts we produce (we'll show you some cool next-generation prototypes during your interview), and although not everyone is interested in leadership, there are plenty of options there too.
The day to day job
Devising product strategy
Problem solving
Sketching (we love sketching!) ❤️
Designing interfaces and experiences (Sketch or Figma)
Assessing customer feedback
Interpreting our extensive analytics resources
Testing and iterating (we have hundreds of thousands of active users so there is a fast iterative cadence)
Talking to engineers, stakeholders and other people in the business as well as with our users
Discussing your design work and feeding back on that of your colleagues
Benefits
20 days holiday plus 8 bank holidays, as well as an additional 5 working days paid-leave inbetween Christmas and New Year
Equity options
Training budget for conferences and courses
Diverse, collaborative and supportive environment
Regular team nights out (back when that was a thing... 😭)
Fresh fruit, good coffee and - during covid - the occasional tasty treat from us sent direct to your door
Diversity, Equity and Inclusion
We know that to develop groundbreaking, innovative products we need teams that bring together diverse points of view to solve the hard problems. To do that, we are looking for people that will enhance our diversity in life experiences, educational backgrounds, cultures, and work experiences. We'd love to know more about how your perspective will bring something unique and valuable to Popsa.
Other Considerations
In non-pandemic times, our office is fully lift accessible.
We're extremely close to Oxford Circus, Piccadilly Circus and Tottenham Court Road tube stations so commuting is easy, and - most importantly - there will be lots of great places for lunch when everything re-opens.
Applications
If you're interested in this role we'd love to hear from you!

Send us an email with a covering letter as well as a CV and/or portfolio where appropriate.

We'll get back to you as soon as we can.
Apply for this job
The Popsa Journey
Want to know our vision and what it's like to work at Popsa?

Our jobs page should answer most of your questions.
Read More