Countless hours of dedication go into creating the best possible experience when we launch new products for our customers. And in the last few months, we've managed to launch three!
When debuting our new photo tiles, calendars and glass ornaments, it was important to show how they would look in a real home. Since all three are items that will be proudly displayed in homes across the globe, it was important to give people a feel for what they'd look like on their own walls or Christmas tree.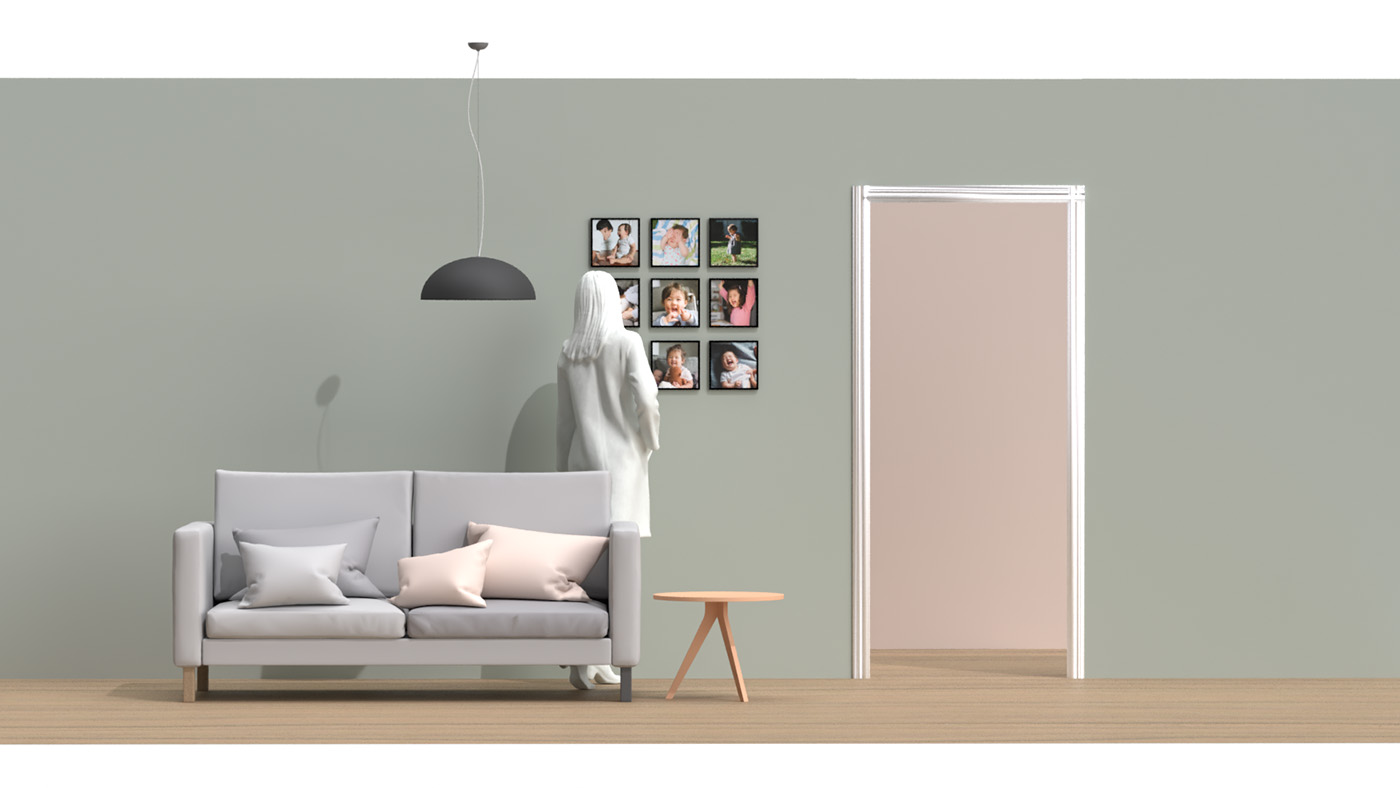 Just one thing stood in our way. Due to COVID-19, larger-scale location shoots had become significantly more challenging. And after weighing up the pros and cons, we agreed the best route forward was to actually build a home within our studio.
OK, OK. Not the whole home, but an illusion of it that would cleverly give our customers just enough of a peek inside to see how our new products were hanging.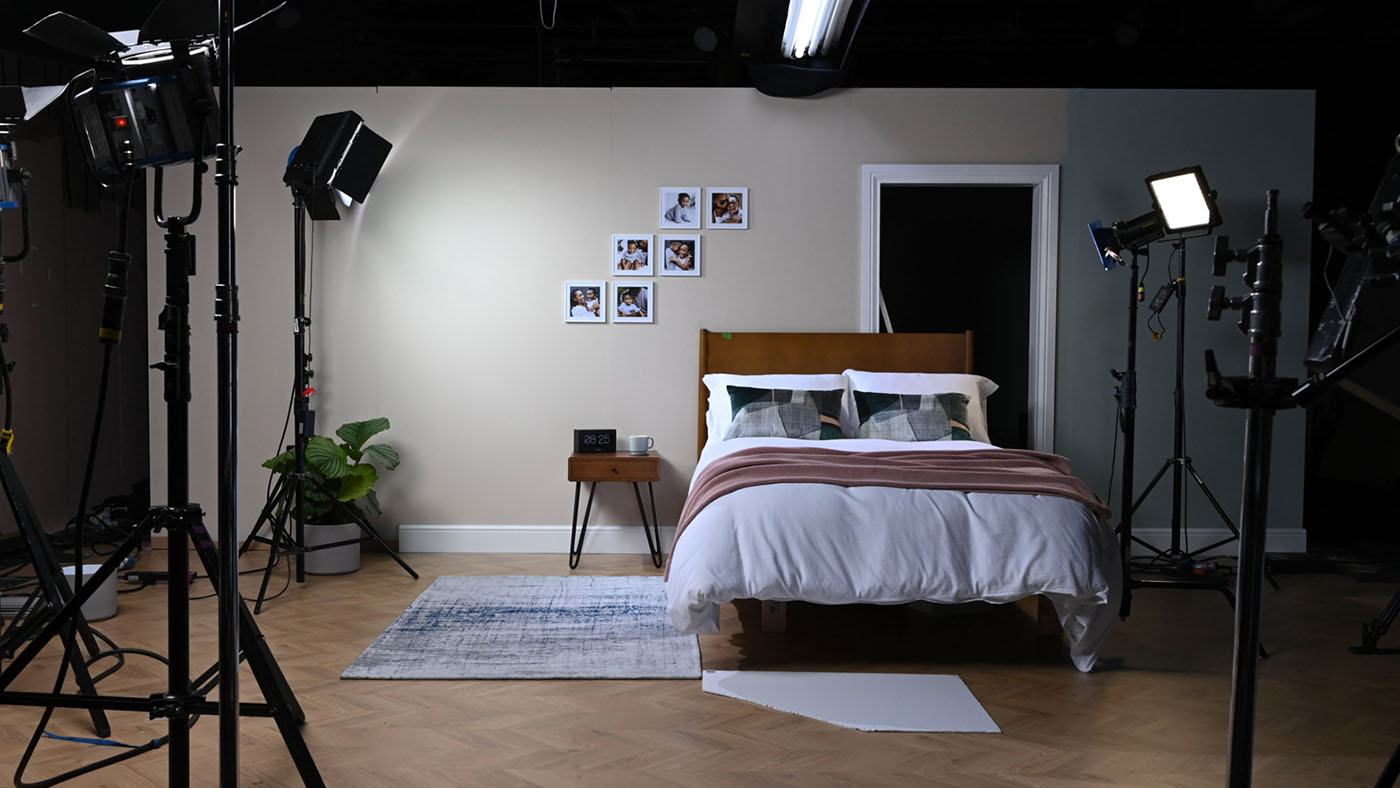 Whilst much of our team had been working remotely, it was important to have most of the set design agreed prior to purchasing a single wood batten. We built a to-scale 3D model of how the set would work, solving build restrictions due to space whilst simultaneously deciding on furniture, propping and camera angles.
Once we'd laid the flooring, the walls were constructed using large 8ft x 4ft theatre flats. After three days and a whole load of filler, we had the skeleton of our set. It was paramount that the set was as versatile as possible, giving us the ability to morph into multiple rooms of a home with a quick lick of paint. We, therefore, made the set much wider than we initially needed, so we could shoot both with and without the doorframe, to further aid the illusion of multiple spaces.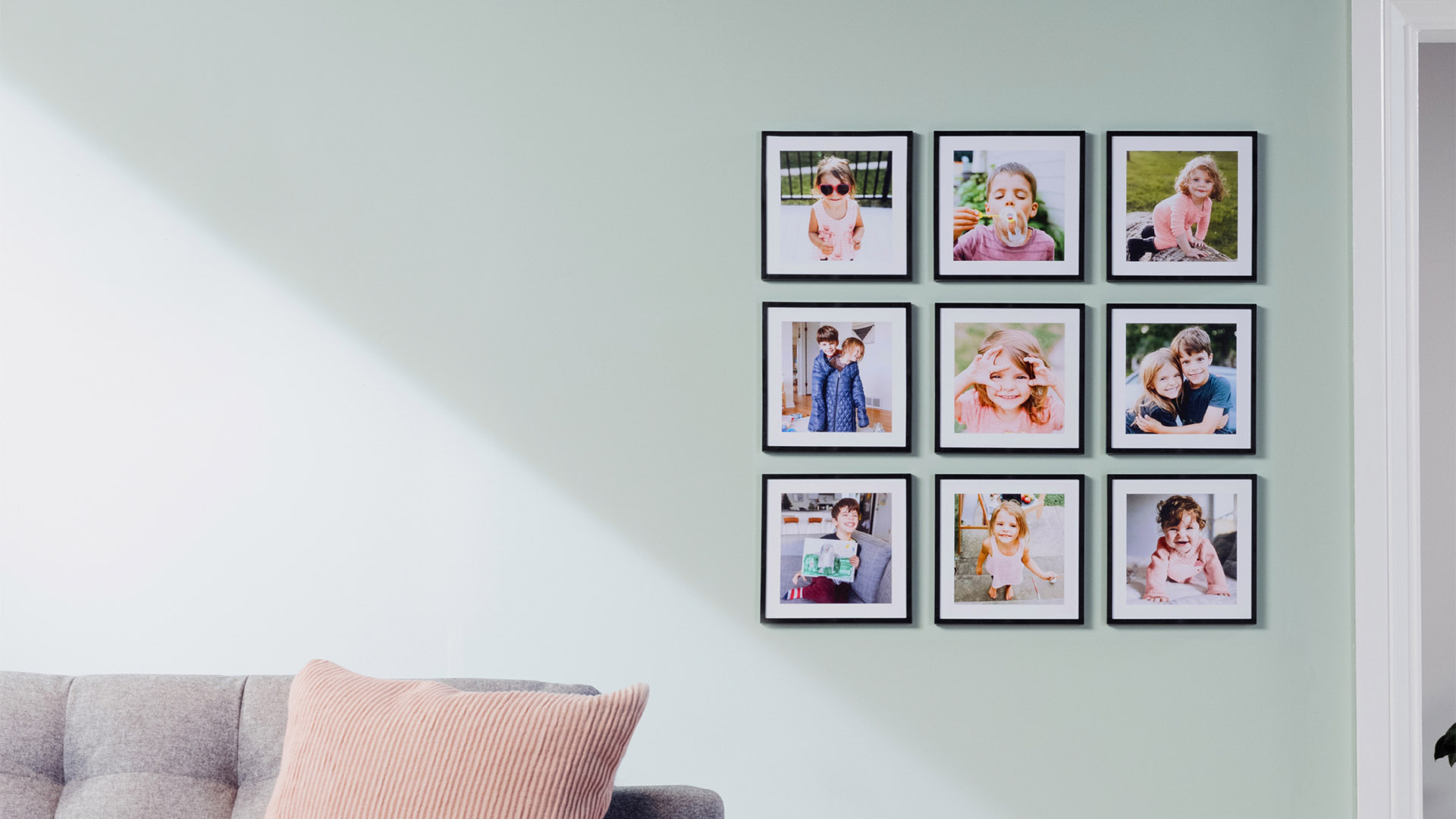 After hours of sanding, painting and furniture building, we were finally ready to shoot. The final touch to make the space feel as real as possible, was lighting -- with shards of harsh sunlight illuminating the wall, brightening up the space and welcoming in some wintry vibes. Just in time for Christmas.