01 March 2023
The annual FT 1000 report identifies companies that have consistently flourished and expanded over a three year period, this time covering the full impact of the coronavirus pandemic.
Popsa retained its spot on the list for the second-year running, with an absolute growth rate of 1,070%.
This year's FT 1000 proves to be a strong one for the UK overall, with four out of the top five groups in the ranking being UK-based. Fellow London-based Tripledot Studios tops the list, while London remains the city with the largest number of fast-growing companies, with 83 businesses listed.
Find the complete list of Europe's fastest-growing companies for 2023.
Popsa's CEO and Co-Founder, Liam Houghton, said:
I'm delighted that the FT has once again ranked Popsa amongst the fastest-growing companies in our home continent.

This recognition is a wonderful reward for our intense efforts in continuing to innovate in the midst of an incredibly turbulent period of history. I congratulate the other companies on the list in achieving similar feats.

Our business is now operating on a global scale, and so I want to give a special thanks to our team and all of our partners who kept us going at full speed during the pandemic.
Popsa generates and distributes personalised goods across all of North America, Europe and Oceania, and now has manufacturing and operational presence in Asia and Africa too. User experiences and communications are localised into 12 languages and products are fulfilled from 8 facilities around the world.
In 2022, France was the company's top performing market whilst the United States was by far the fastest-growing both in terms of revenue and new customers.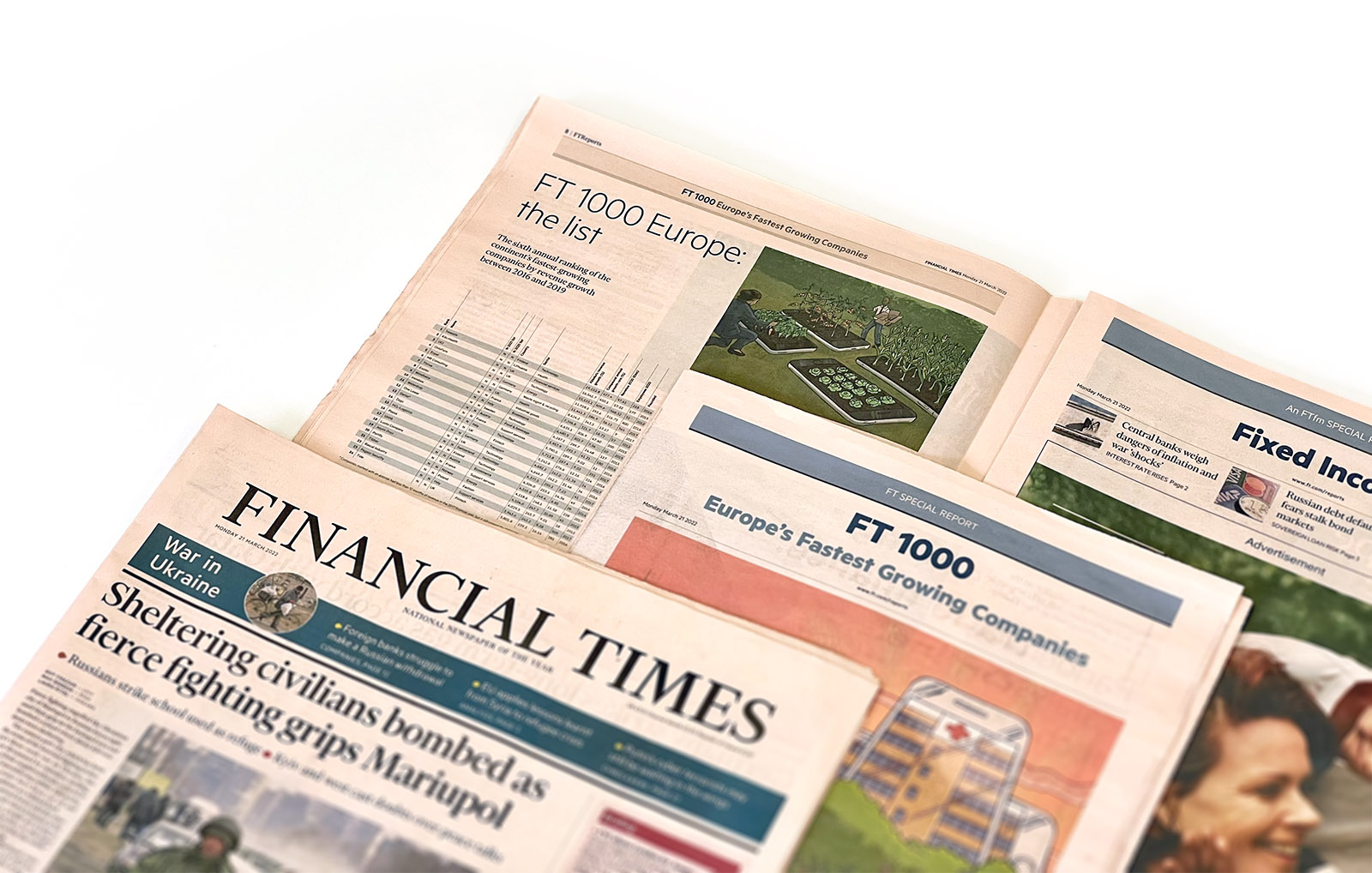 Popsa's CTO and Co-Founder, Tom Cohen, said;
This ranking reflects just how universal the problem we're solving is; so many people have an innate desire for a healthy form of processing through their photos so that they can build a better sense of self.

I'm so proud that the team at Popsa has risen to this challenge.
Popsa's Chairman, Declan Mellett, added;
We're currently investing a huge amount of time and effort in building the next-generation of our products; an automated experience that harnesses the very latest advances in data-driven technology.

2023 is now the fourth consecutive year Popsa has won an award for its growth, yet we feel that we've only scratched the surface on realising our ambitions.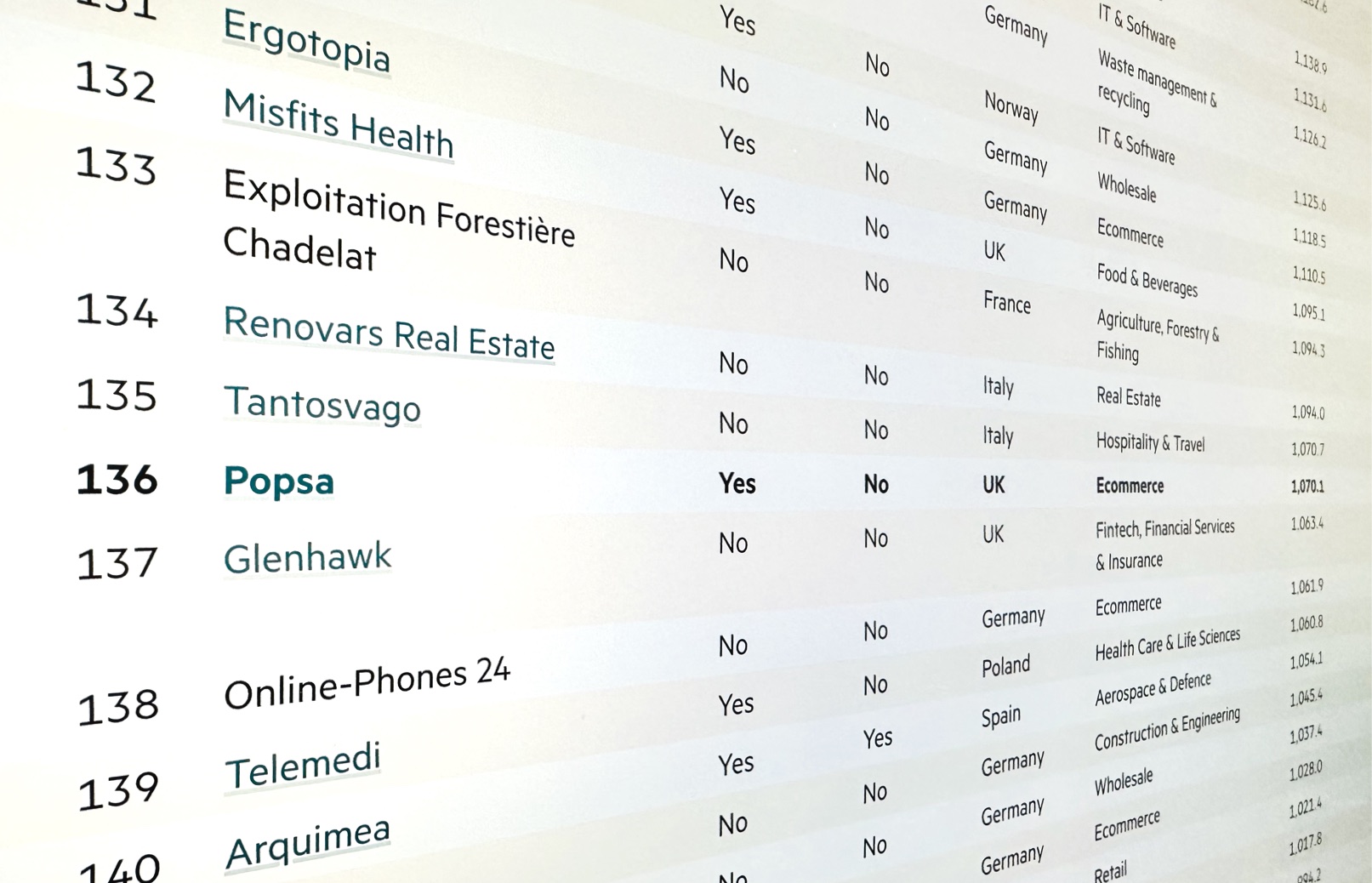 About the FT 1000
The FT's list of Europe's Fastest Growing Companies, is a ranking of the top one thousand companies in Europe based on the highest percentage growth in revenues over a three year period.
Each company's financial data was independently processed and verified by global data aggregator, Statista.
2023 marks the seventh year of the FT 1000 report and in-depth analysis will be published in print on 21st March 2023.