17 November 2022
The Deloitte Technology Fast 50 is one of the UK's foremost technology awards programmes. Each year they highlight the 50 fastest-growing tech companies in the UK.
Over the past 25 years, the UK Fast 50 has become one of Europe's leading technology awards programmes.
Popsa is one of a select few companies to have been placed on the list for three successive years, following in the footsteps of Deliveroo.
Deloitte also ranked Popsa as the 19th fastest growing software company in 2022.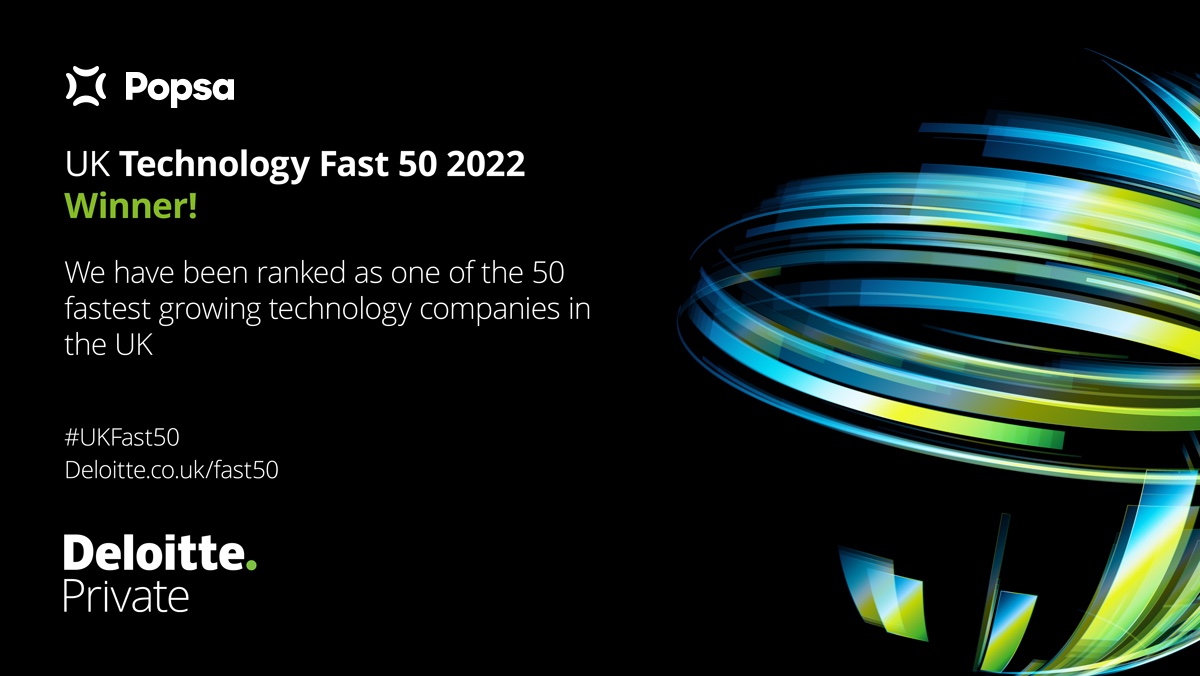 Liam Houghton, CEO of Popsa, said, "I'm joining my colleagues in celebrating our continued success and our place in Deloitte's UK Fast 50 once again in 2022. This achievement is a tribute to the hard work of our team and the unique emotional value that our product has for our customers. To receive this acknowledgement for the third year in a row is rare and it is a testament to the huge effort the entire team has invested so far.
"We believe that the trend towards data-leveraging, automation-first solutions for consumers is only set to continue and grow in the years ahead. Popsa will empower our consumers on this journey with privacy-conscious solutions that help them to process their experiences and build their self-esteem. We'll be releasing significantly improved product offerings along these lines - both in the UK and all around the world - in 2023 and 2024."
This year has been an exciting year for Popsa, expanding our product availability to new markets, establishing new partnerships and collaborations, and launching our very first web app in time for Christmas.
Declan Mellett, Chairman at Popsa, added: "Continuing this rate of growth for another year is no small feat. It proves the dedication, hard work, and commitment of our people at Popsa and the loyalty of our customers. I'm excited to see this continued trajectory over the next year."