21 March 2022
Finnish company, Swappie, topped this list, whilst Popsa was ranked alongside fellow UK companies, OnlyFans, Thriva and Tide, growing by more than 4000% over three years.
Click here to see the full list of Europe's fastest-growing companies.

Popsa's CEO and Co-Founder, Liam Houghton, said:
We're delighted to enter the FT 1000 for the first time. Being ranked in the Top 20 is a testament to the hard work and perseverance of everyone at Popsa over the last few years.

This recognition is particularly special for us all because we've made huge efforts to localise everything we do for customers right across the European continent.

We're incredibly proud to be building such a global business and so I'd like give a shout out to all of our partners around the world who help us manufacture and deliver millions of orders every year.
Despite being based in the United Kingdom, more than 85% of Popsa's sales are generated abroad, with the largest number of customers coming from France, Germany and the U.S. in 2021.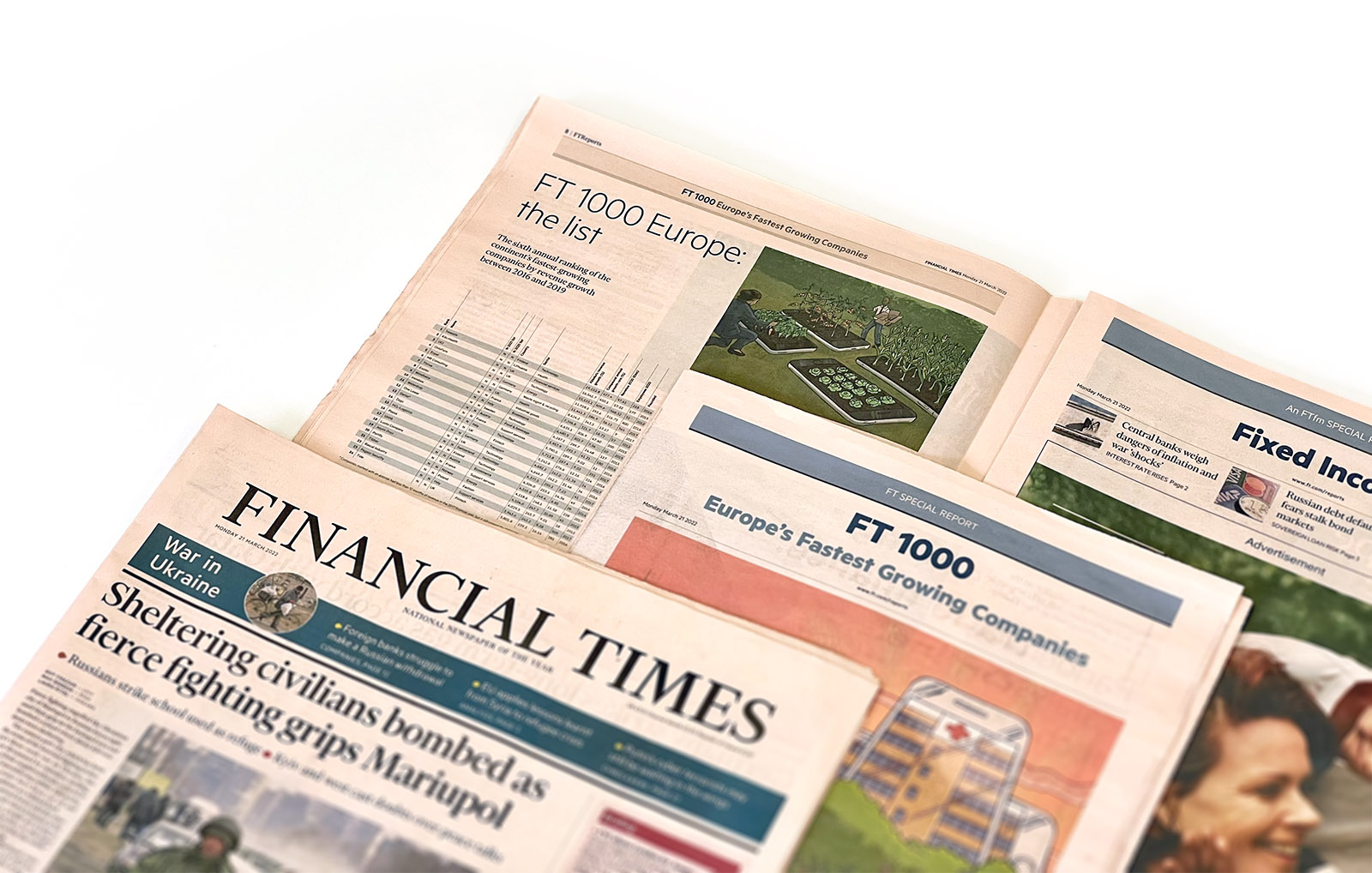 Popsa's CTO and Co-Founder, Tom Cohen, said;
Our mission is to increase people's wellbeing by using data for good, wherever you are in the world.

Being recognised as a high-growth company reflects the continued positive effect our product has on our users' lives. Without them, none of this would be possible.
Popsa's Chairman, Declan Mellett, added;
This award is a fantastic boost as we continue to expand the team. We're working on some really exciting projects at the moment; creating things that our category has never seen before. We can't wait to reveal all over the next 18 months.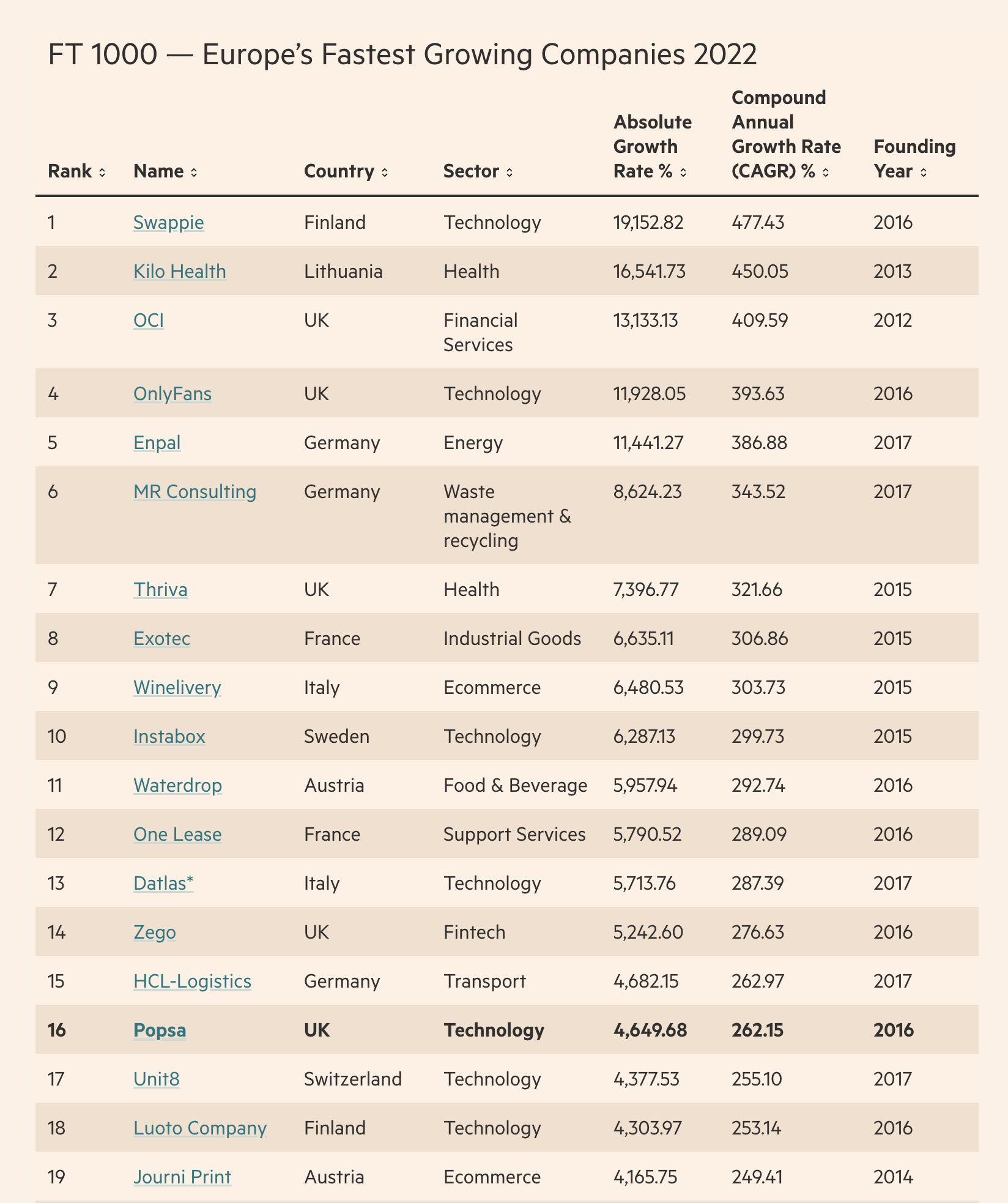 About the FT 1000
The FT's list of Europe's Fastest Growing Companies, is a ranking of the top one thousand companies in Europe based on the highest percentage growth in revenues over a three year period.
Each company's financial data was independently processed and verified by global data aggregator, Statista.
2022 marks the sixth year of the FT 1000 report and in-depth analysis will be published in print on 21st March.