22 November 2020
At Popsa, we're all about creating effortless ways to do something beautiful with your photos and the newest way to do so is with our personalised calendars. They're rather fetching, if we do say so ourselves.
The design nods to Massimo Vignelli's famous Stendig calendar. With a powerfully bold typeface and larger-than-life font size, the Stendig removes all that is superfluous, leaving only the essentials.
Taking a similar minimalist approach, our calendars showcase your photos, big, boldly and vibrantly, allowing them to be the stars of the show.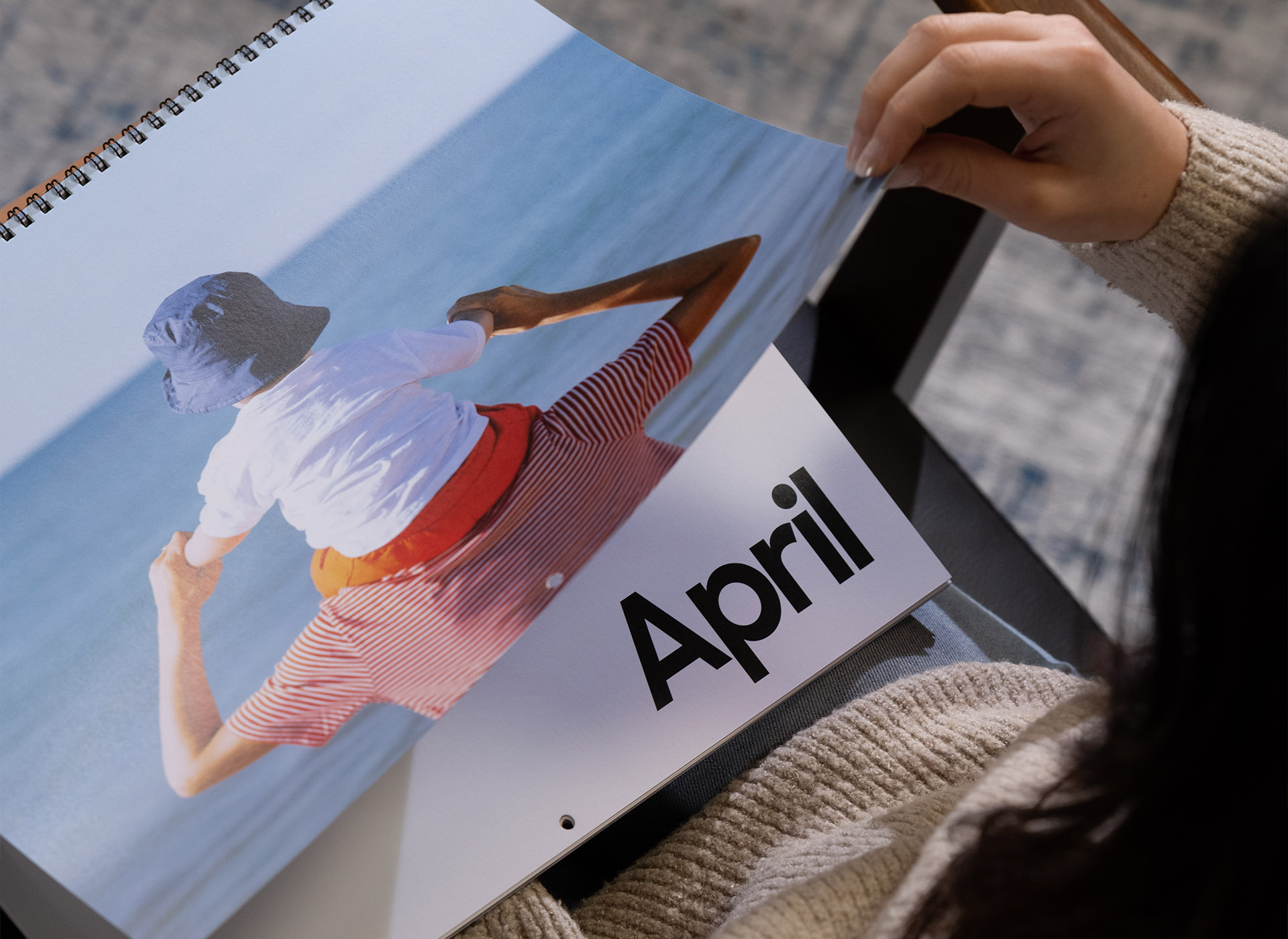 It goes without saying that our calendars are easy to create. All you need are 13 beautiful photos (one for each of the 12 months and one for the cover), and Popsa's app will put together your whole year in just seconds. But if you have more than 13, you can keep selecting and Popsa will automatically create collages just as we do for your photobooks.
It's easy to give our calendars a personal touch, too. You can make it uniquely yours by changing fonts, layouts and photo placements, and you can also choose which month to start from. Got little ones in school? Why not start your calendar from the month of September?
All of Popsa's products are premium quality and our new calendars are no exception. Thick, glossy pages are made to be turned, turned again, and scribbled all over. And the minimalist design means there's plenty of room to jot down Luca's tennis lessons and Elena's sleepover birthday party.
Of course, this year's events have made gatherings and any sort of planning a bit up in the air. Gifting a Popsa calendar can be a great way to feel connected to loved ones and catch them up on your lives.