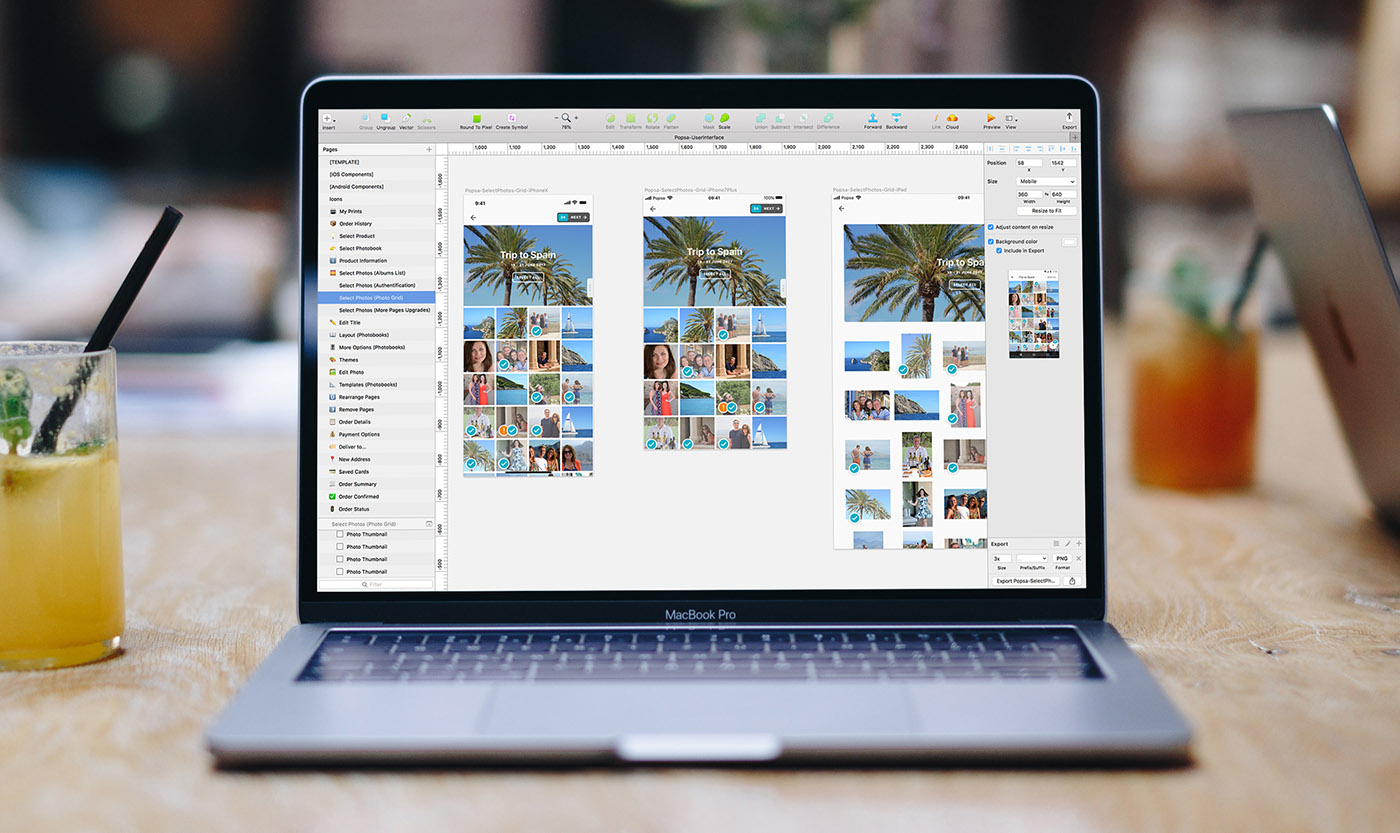 Salary: Negotiable based on expertise
Equity: Share Options are available for all employees
Location: Soho, London
About Us
Popsa is an e-Commerce startup that uses data science to automatically create personalised products such as photobooks, calendars, and boxes of prints.
Our iOS app is live in 10 languages and we ship to 38 countries around the world. A redesigned version of this app and the very first version of our Android app are due to be released this Summer.
We are already generating sizeable revenues and we grew by 500% in 2018. France is our biggest market, followed by the UK, Italy and Germany.
In March 2018 we announced a significant fund raise from some of the best investors in the world, including Silicon Valley accelerator 500 Startups, famous brand experts The Garage Soho, Pembroke (investor into Five Guys and Heist), and Octopus (by far the largest investor in Europe).
Our goal is to generate beautiful records of your experiences and personal photo-diaries entirely in the background - selecting the best of your content via machine learning algorithms before programmatically designing appropriate compositions.
We're calling it a subscription service to your memories; your best photos carefully curated and lovingly presented, printed and shipped to you each month - all without lifting a finger.
The Role
This is a fantastic opportunity to become Popsa's chief product designer and head up a new department at a design-led company.
One of our core areas of focus for the next year is to review our products and develop new designs to show the maximum value within a user's first 5 minutes of using our apps.
This will require collaboration with engineers, marketers and our in-house data scientists to create a stunning on-boarding sequence to practically demonstrate why so many Popsa customers keep coming back.



There is also the exciting challenge of designing to take advantage of AI. We'll need to come up with innovative and un-intrusive ways of encouraging the user to help train our models, and in return we'll curate their photo library and craft it into useful collections of their memories.
The successful candidate will be given great power and responsibility over the future direction of our products and will thus sit at the core of the business.
Responsibilities

Designing individual features as well as entire user journeys for our mobile apps.
Continuously reviewing end-to-end user experience across our advert creative, apps, and CRM through to receipt of our printed products; all with the aim of increasing customer satisfaction leading to optimisation of conversion and retention metrics.
Designing artwork that will be printed on our physical products that hundreds of thousands of people will have in their homes for years to come. Some of these will likely outlive us!
Designing creative for use in our marketing activities such as digital adverts and CRM emails.
Working with the likes of Sir John Hegarty (a Popsa investor) to develop a new Popsa brand and visual identity. We're aiming for something bold and modern that consistently communicates our values to a wide audience as we make progress on our mission to become a household name.
Leading the entire Popsa team in design thinking; making sure it permeates throughout the company; from engineering to customer support. You'll also play a crucial part in helping to expand the design department as we grow.
You'll report directly to the CEO and if you show excellence during your first year you will have the opportunity to join the senior management team as Head of Product.
Suitable Candidates
In return for the creative freedom this role entails, we're looking for candidates who ooze enthusiasm, work brilliantly with other people and use their initiative to get results.
What you should bring

At least 3 years designing mobile apps.
Attention to detail. This is critical for this role; if you have a passion for getting things right you'll feel at home here. No-one likes a half-pixel.
An unremitting focus on the end customer. What is design if this is not at its core?
In-depth knowledge of the iOS Human Interface Guidelines as well as Google's Material Design.
Professional experience of working with engineers and marketers.
A desire to draw things out on paper rather than going straight on to the computer.

Ideally

You take the initiative and do not need to wait for instructions.
You have a creative and artistic mind.
You want to build a name for yourself and go the extra mile.
You have worked in an early-stage startup before are able to cope with the associated pressures.
You love analysing data to make decisions.
Expectations
We're a close and hard-working team; happy to share workloads and work late at crunch time, you'll need to be a team-player.
From design, to app development to customer support, we're working really hard to offer the best customer experience in the industry. Popsa is a very practical, hands-on company and growth is everyone's responsibility. If that sounds good to you, you're probably a good fit! :-)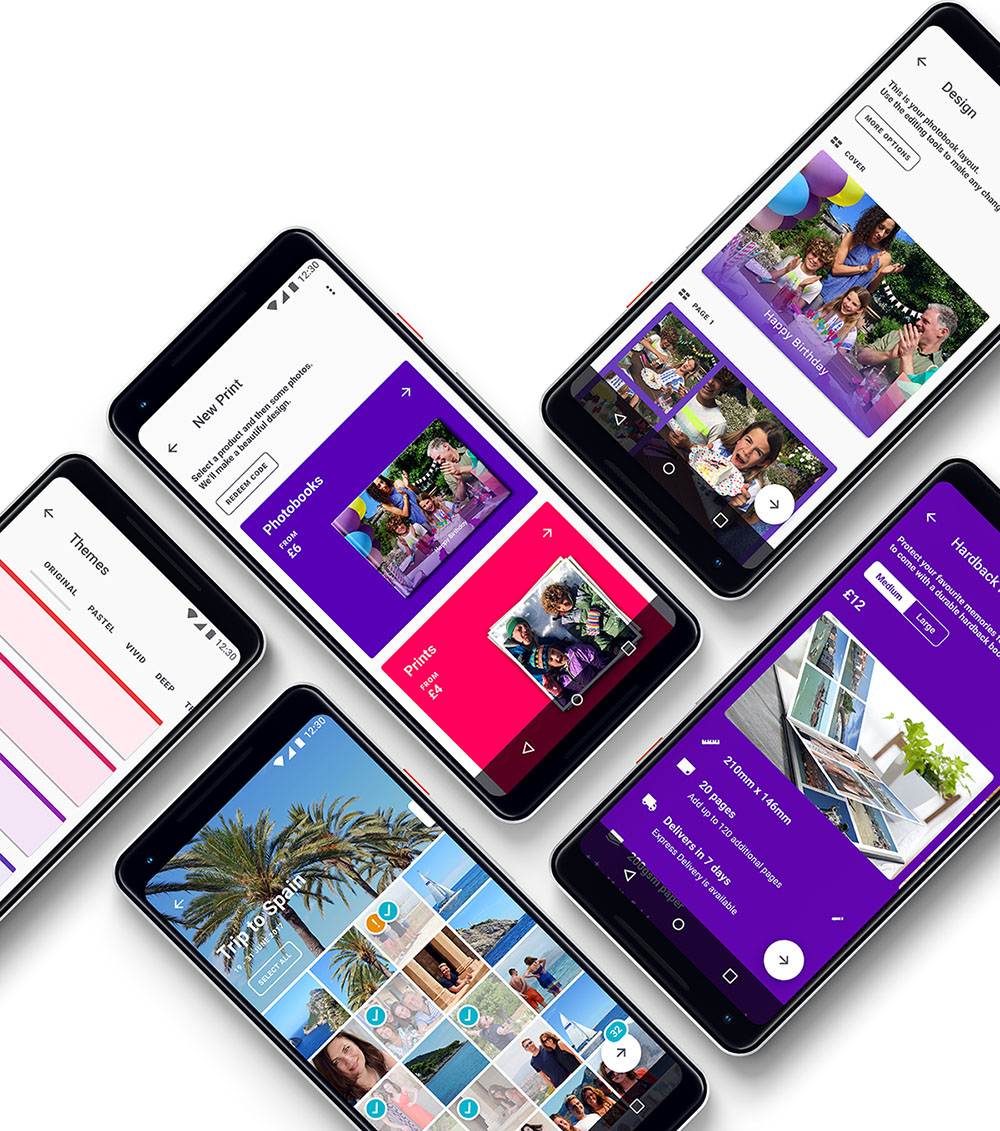 Rewards
You'll receive a competitive salary, but most importantly, every employee who passes their probation and has shown they're willing to get stuck in will be invited to take part in our Share Options scheme.
We'll tell you more about it as part of the interview process.
Growth
We have increasing traction with customers and are now looking to scale the business, so this role is for someone excited about the challenge of using design as a differentiator to set Popsa up for years of fast-paced growth.
This team is ego-less, caring, hungry to learn, collegiate and eager to experiment. These philosophies should be shared by anyone applying for this role. If you're up for the challenge, I'd love to hear from you.
How to Apply
Email us at jobs@popsa.com with your CV and examples of relevant experience.
Salary is negotiable and dependent on level of skill and experience; feel free to be honest and state a reasonable renumeration level.
Liam Houghton, CEO, Popsa
Applications
If you're interested in this role we'd love to hear from you!

Send us an email with a covering letter as well as a CV and/or portfolio where appropriate.

We'll get back to you as soon as we can.
Apply for this job
The Popsa Journey
Want to know our vision and what it's like to work at Popsa?

Our jobs page should answer most of your questions.
Read More