10 December 2020
If you've ordered from Popsa recently, you might have noticed some of our packaging has had a little spruce-up.
The holiday season is upon us and we'll all be gifting a bit differently this year. Time spent away from family and loved ones has meant that we're all looking for new and inventive ways to feel close to one another again.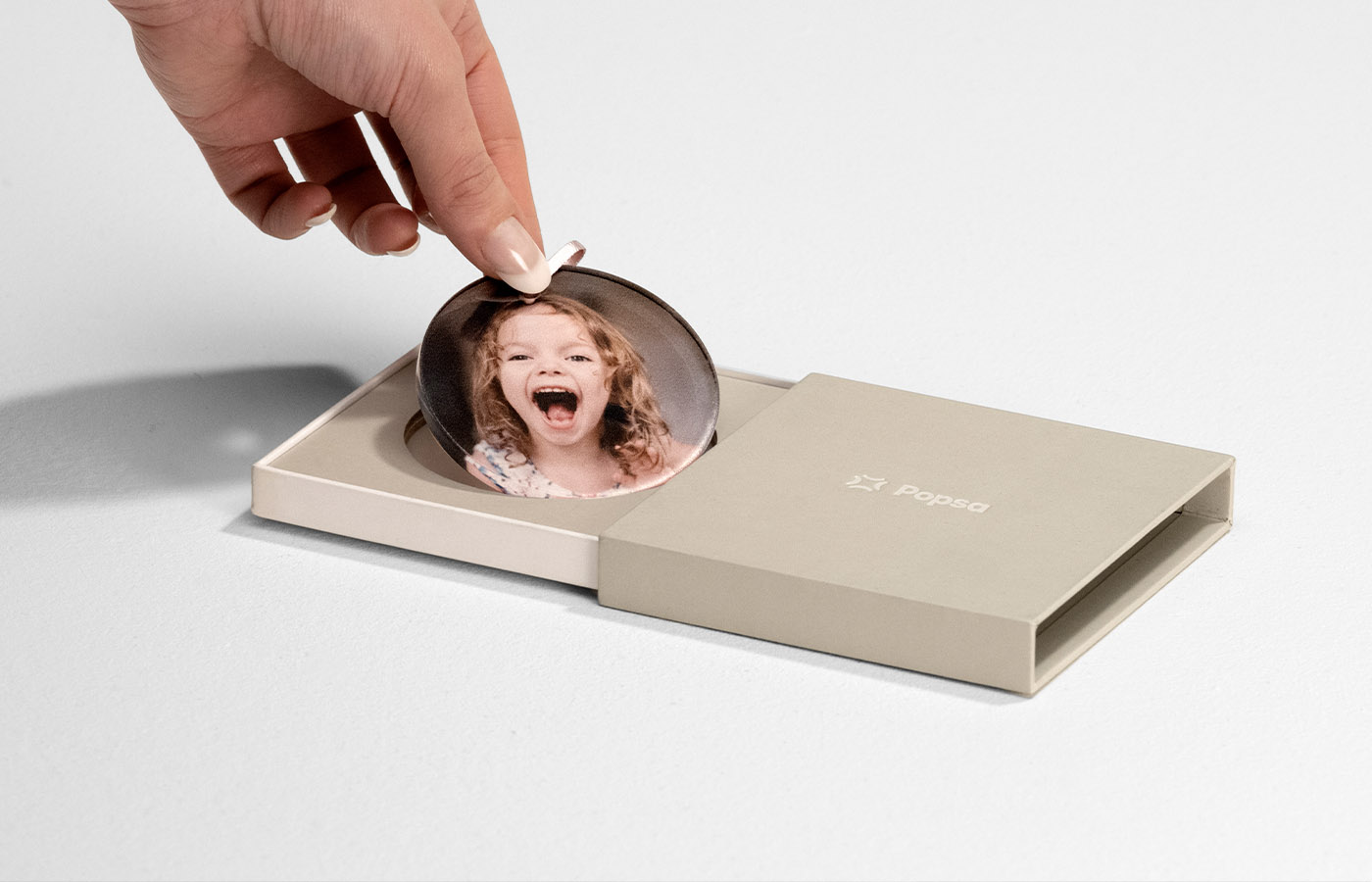 That's where Popsa's range of photo products comes in. They make the perfect gift to send to someone you haven't seen in a while.
But we couldn't just send these special gifts out in our standard boxes. The unboxing experience of a Popsa gift had to be just as special as turning through the pages, or giving our ornaments a twinkly twirl.
So we set out to create a solution that would not only ensure their contents' safety whilst in transit, but would also brilliantly showcase each and every product. Months of prototyping and testing, researching and sourcing went into our new packaging.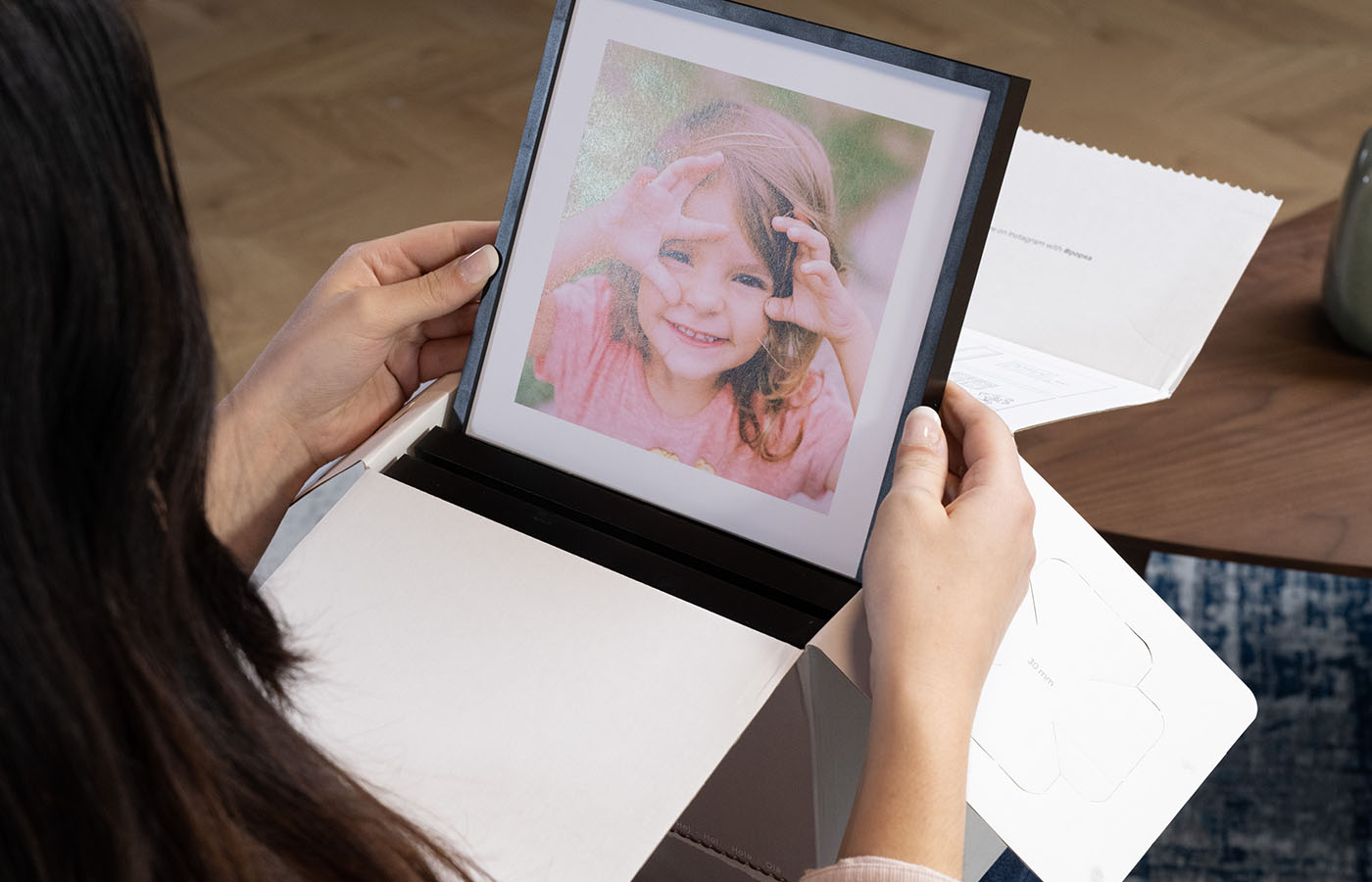 The result of which is a suite of boxes that are designed to perfectly encase and preserve each product. Constructed from premium cardstock, strikingly minimal in design and opened with the ease and simplicity you'd expect from Popsa.
For our Christmas tree ornaments, both glass and acrylic, we designed a box that would keep each item looking pristine, year after year. The matchbox style easily slides open and holds the ornament in place with just enough room for the satin ribbon as well.
Our photobook presentation boxes are cleverly designed to fit our most popular book sizes - medium and large. It's the same size box with an insert added to the house the smaller of the two. A satin ribbon pull makes it easy to pop the book out to enjoy again and again.
With our photo tile packaging, we had an entirely new set of challenges to overcome. Mainly, how we could securely deliver multiple products in one box and include hanging instructions for every country we ship to. In order to do so, we went retro. Taking inspiration from old cassette tape holders, we created a box that would uniquely slot each tile into its own compartment.
Each fold of the box was meticulously thought through too, and no space was left unused.
As you open the box with a tear strip, a friendly message is revealed. Continue opening the box and precisely illustrated instruction graphics are revealed. Each unfolded wing contains a spacer tool designed to get the placement of your photo tiles just right. A truly ergonomic triumph.
Curious to see if our months of hard work have paid off? Add a gift box to your order and reap the festive benefits.