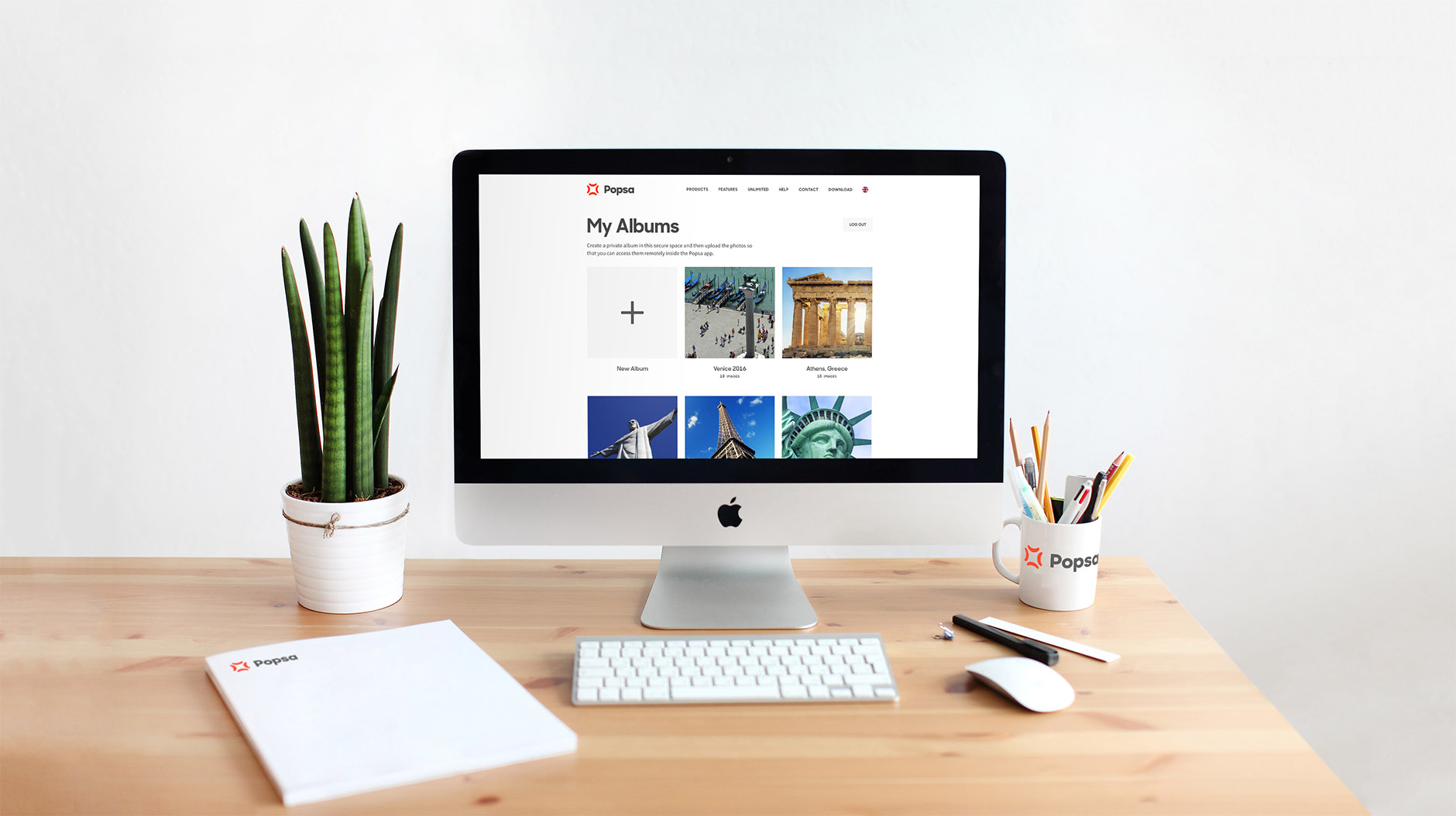 Frontend Web Developer
We've produced a best-in-class mobile app experience and we want to do the same for web, this is a greenfield project where you'd be able to inform technology choices, design systems and frameworks

Our ultimate vision is to create a real-time collaborative environment for our users to design and share together

Directly influence the company's growth through your innovation in a working environment where you are encouraged to try novel approaches and learn

Help others in the company by working on internal tools to boost productivity
We're looking for developers with a keen appreciation for design, aesthetics and UX.
About Us
Joining Popsa now is pretty exciting.
According to Deloitte, we're the UK's fastest-growing software startup of 2020. We have a fast-growing global customer base to match, and the backing of some of the best investors in the world. Our native iOS and Android apps are available in 12 languages – attracting more than 3 million users to date – and we ship to 50 countries around the world. Phew.
So why is Popsa so hot right now? The reality is, people have never taken more photos than we do today. Our phones are literally crammed with memories. But although we're good at capturing moments – we're not as good at doing anything with them. They'll often sit forgotten on our devices or in the cloud.
And then Popsa came along. Founded in 2016, we've built an award-winning app that's made printing your memories so easy and accessible, anyone can do it. No more barriers. No more time-wasting. In fact, everything we do as a business is designed with this ethos. We help people turn their best moments into something beautiful and lasting, in no time at all.
Today we're best known for photobooks, but our vision of the future goes far beyond print. We're building a platform to help people to curate their experiences in lots of exciting ways. We want to become THE place where people come to capture their life stories. To celebrate their most important people and relationships. To create lasting meaning from their experiences.
A few more reasons to join:
Competitive salary + share options
Technology company with a physical product offering
Stunning office in Soho, London with an excellent selection of biscuits (post-lockdown)
Benefits
Equity options
Training budget for conferences and courses
Diverse, collaborative and supportive environment
Regular team nights out
Fresh fruit, good coffee and (during covid) the occasional tasty treat from us sent direct to your door
Diversity, Equity and Inclusion
We know that to develop groundbreaking, innovative products we need teams that bring together diverse points of view to solve the hard problems. To do that, we are looking for people that will enhance our diversity in life experiences, educational backgrounds, cultures, and work experiences. We'd love to know more about how your perspective will bring something unique and valuable to Popsa.
Other Considerations
In non-pandemic times, our office is fully accessible via a lift.
We're extremely close to Oxford Circus, Piccadilly Circus and Tottenham Court Road tube stations so commuting is easy, and – most importantly – there will be lots of great places for lunch when everything reopens.
Apply
Email your CV and portfolio to careers@popsa.com.
We'll do our best to reply to you individually and give you any feedback you might want.
Applications
If you're interested in this role we'd love to hear from you!

Send us an email with a covering letter as well as a CV and/or portfolio where appropriate.

We'll get back to you as soon as we can.
Apply for this job
The Popsa Journey
Want to know our vision and what it's like to work at Popsa?

Our jobs page should answer most of your questions.
Read More