Christmas is a time of reflection; bringing family and friends together around the Christmas tree to remember the moments that made the past year so special. It's a shared experience unlike any other, forging stories that will be told for generations. Gift giving is just one of those experiences that mean so much to us, building relationships on already solid ground. A gift with greater meaning undoubtedly helps strengthen these bonds.
At Popsa, we believe that one perfect gift is found in the memories, shared experiences, and photos that you already possess. Using the special moments that you've captured on your phone or camera, you can create a range of products that instil a sense of love, tradition, and remembrance into your gift. A personalised photo product may be the best gift you give this year.
For all your moments, big and small, there's no shortage of perfect gifts to give this year.
1. Ornaments
Nothing says Christmas better than a personalised photo Ornament. Containing just one single image, this is an opportunity to remind someone of the moment that made this year so special. With acrylic or glass finishes to choose from and an optional premium gift box to keep the Ornament and memory safe, this is a gift that will last generations.
Returning year after year, every time your recipient retrieves the Ornament to adorn their Christmas tree, they'll be simultaneously reminded of the one perfect gift and the one perfect moment that the Ornament contains.
This year, our Ornaments are available to create and buy through our app and on our website.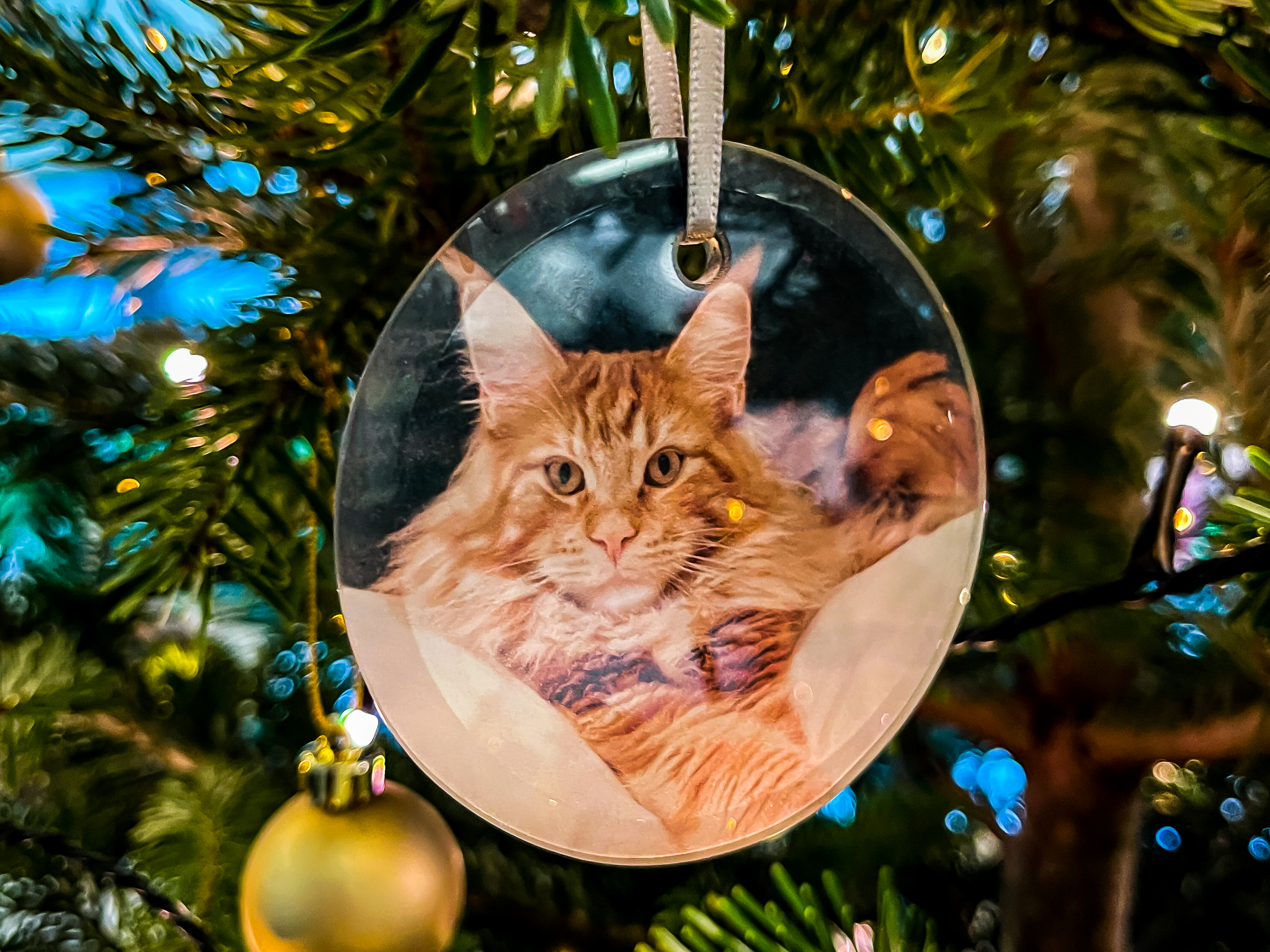 2. Photobooks
For those who have more memories than they know what to do with, Photobooks offer the perfect solution - and present themselves as the perfect gift. Whether you combine photos of the past year or feature only the best shots from a special occasion, a Photobook is a special memento that helps summarise a chapter in our lives.
With a variety of styles, colours, sizes, and formats, Popsa helps you create a personal gift - one that doesn't just reflect the memories it contains, but also defines the special relationship you share with your recipient.
The choice of a premium Gift Box to present your Photobook also allows you to create an unforgettable unwrapping experience. The calm unclicking of the Gift Box's magnetic flap echoes before the lid reveals your thoughtful creation. Did you feature your favourite photo on the cover? Or perhaps you may opt for a text-only front page that simply says: "Merry Christmas". Either way, the message is the same - this is a special gift for a special person.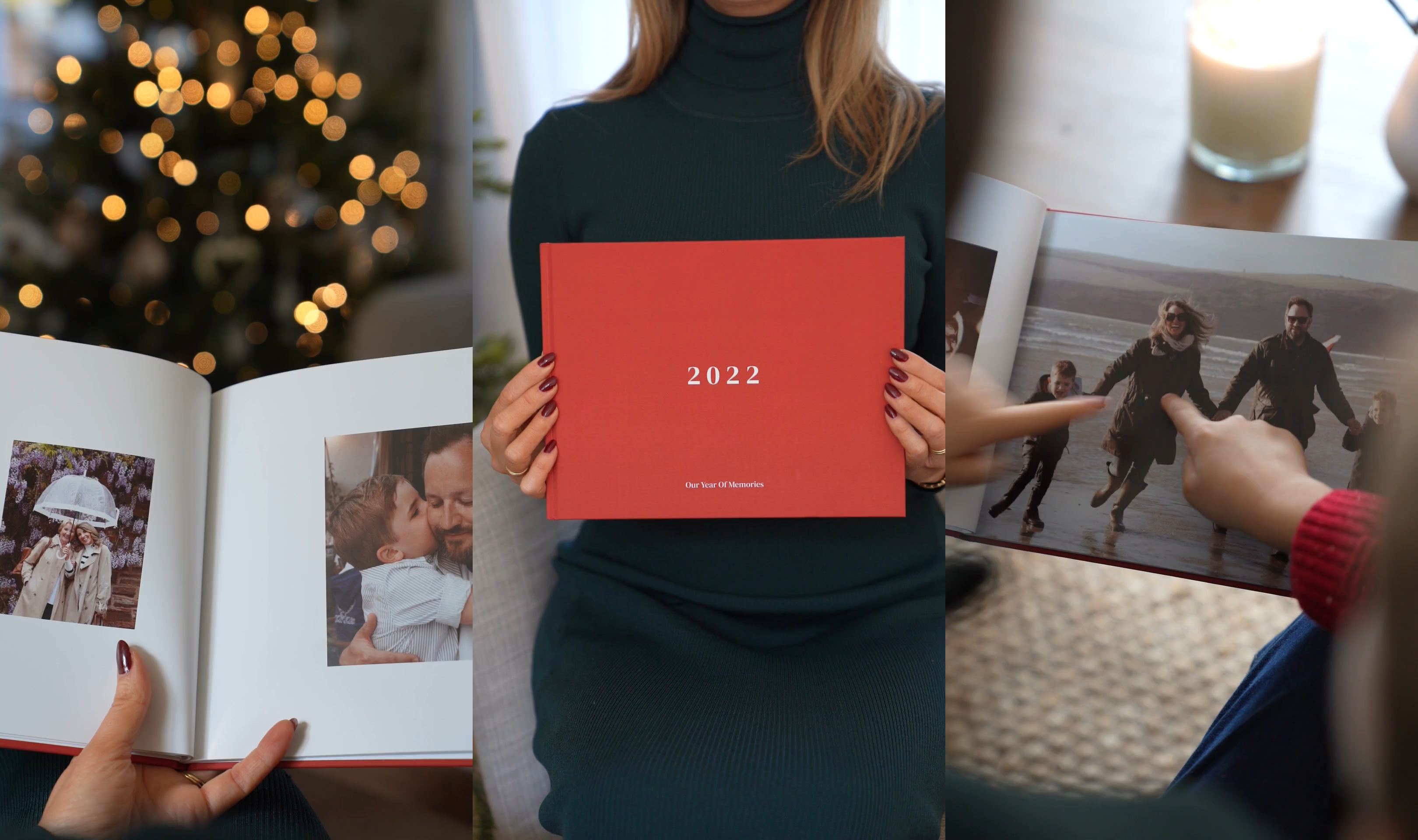 3. Calendars
Everyone knows that Christmas day is on 25th December. If you know someone who doesn't know that - first: be concerned - second: consider gifting them a Calendar so they'll never miss another birthday, occasion, or holiday!
Popsa Calendars put control in your hands, allowing you to choose the photo you want to be featured for each month. With a poster or classic option, there's space to scribble on your personal events. You can also choose which national, international, or religious days you want to be reminded of. Finally, you can even add the birthdays of your loved ones. Simply tell us your friend or family member's name, birthday, and your relationship to them, and we'll print the event in your calendar.
This is a gift that will get 365 days of use, with new photos to enjoy every month when the page is flipped. Who knows what memories will be made this year to put in a calendar for 2024.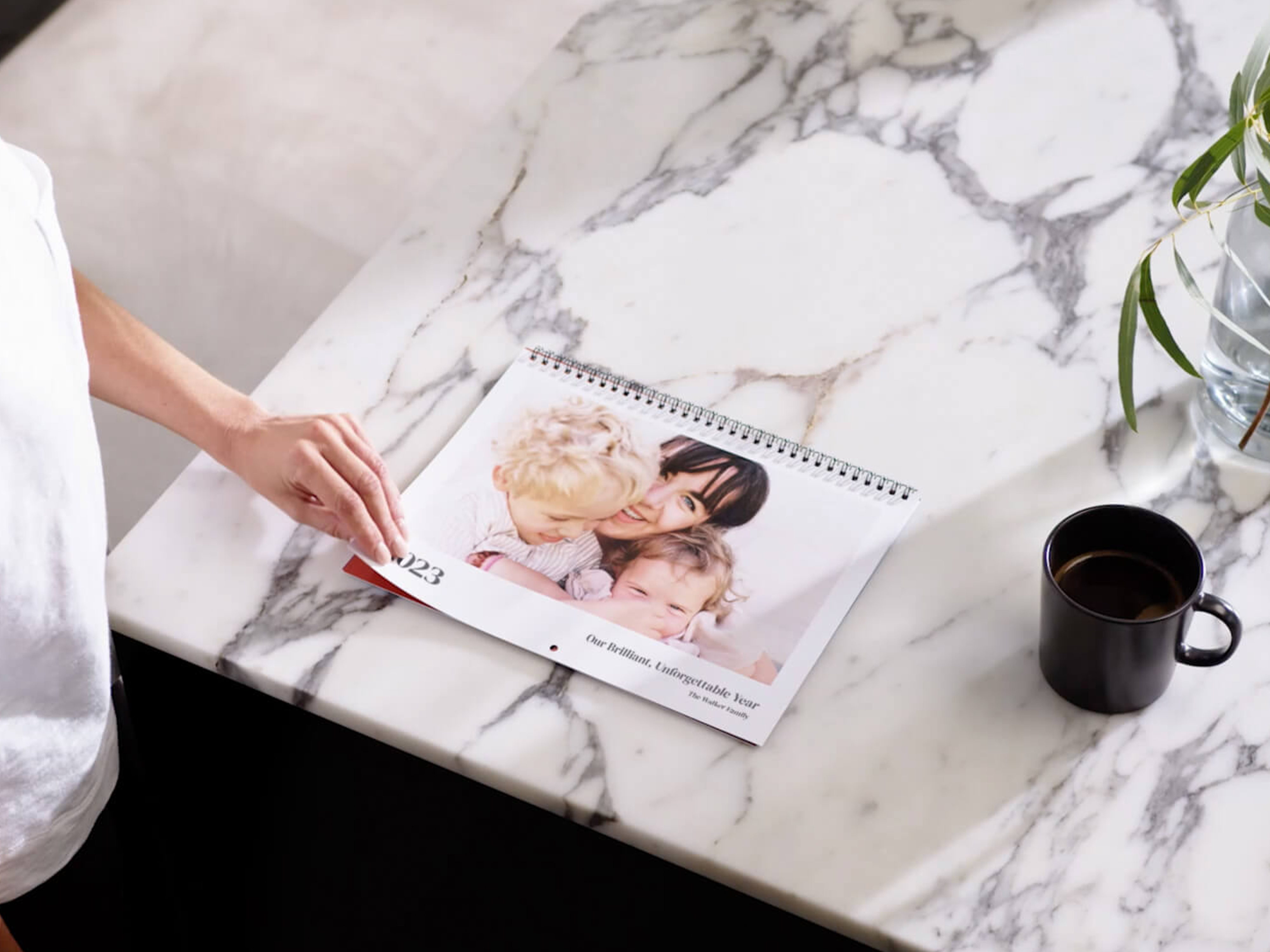 4. Photo Tiles
Home decor may not be top of your Christmas list, but it certainly makes for a great gift for any interior enthusiast. There's a simple motivation behind gifting a collection of Photo Tiles to someone you love. Their benefits certainly give back to the recipient long after the Christmas tree has been taken down. It's a decoration that will be enjoyed in their homes and loved every time they're passed.
Choosing what to feature in the Photo Tiles is what makes this gift extra thoughtful. A series of family photos from one special occasion may be the best fit, or a combination of candid shots throughout the years can drive nostalgia home for Christmas.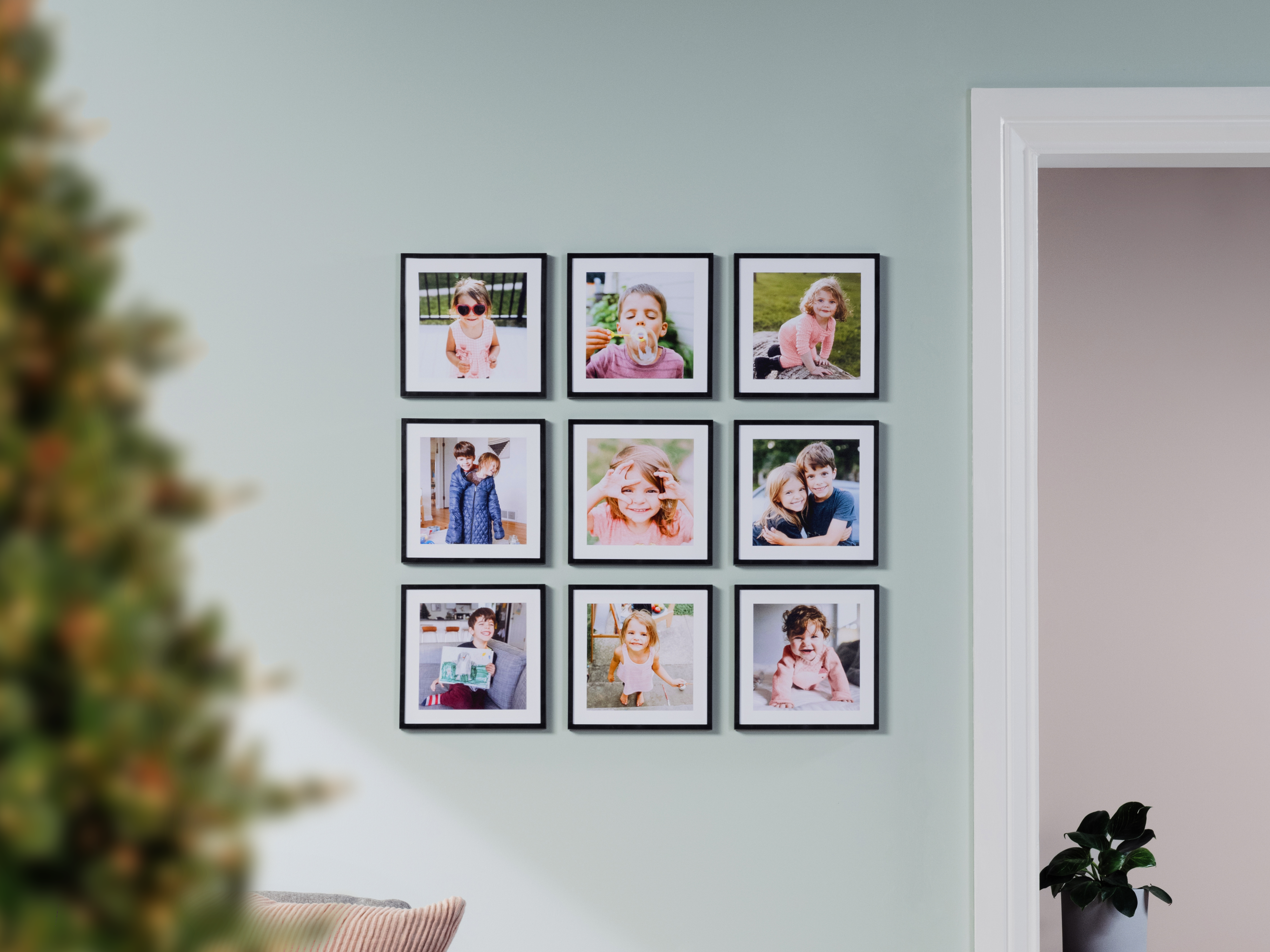 5. Photo Box
The perfect stocking filler, a Photo Box is a pocketful of memories that condense your pictures into retro-style photos. We'd recommend this as a Secret Santa for a friend - perhaps you could use photos from your latest girls' holiday or the wildest night out with your old schoolmates. At Christmas time, you can even use the prints as gift labels or dinner place settings.
The box itself feels like it was made for gifting, perfectly wrappable, sturdy, and maintaining a level of mystery until every last photo is scanned. What surprise photos would you print?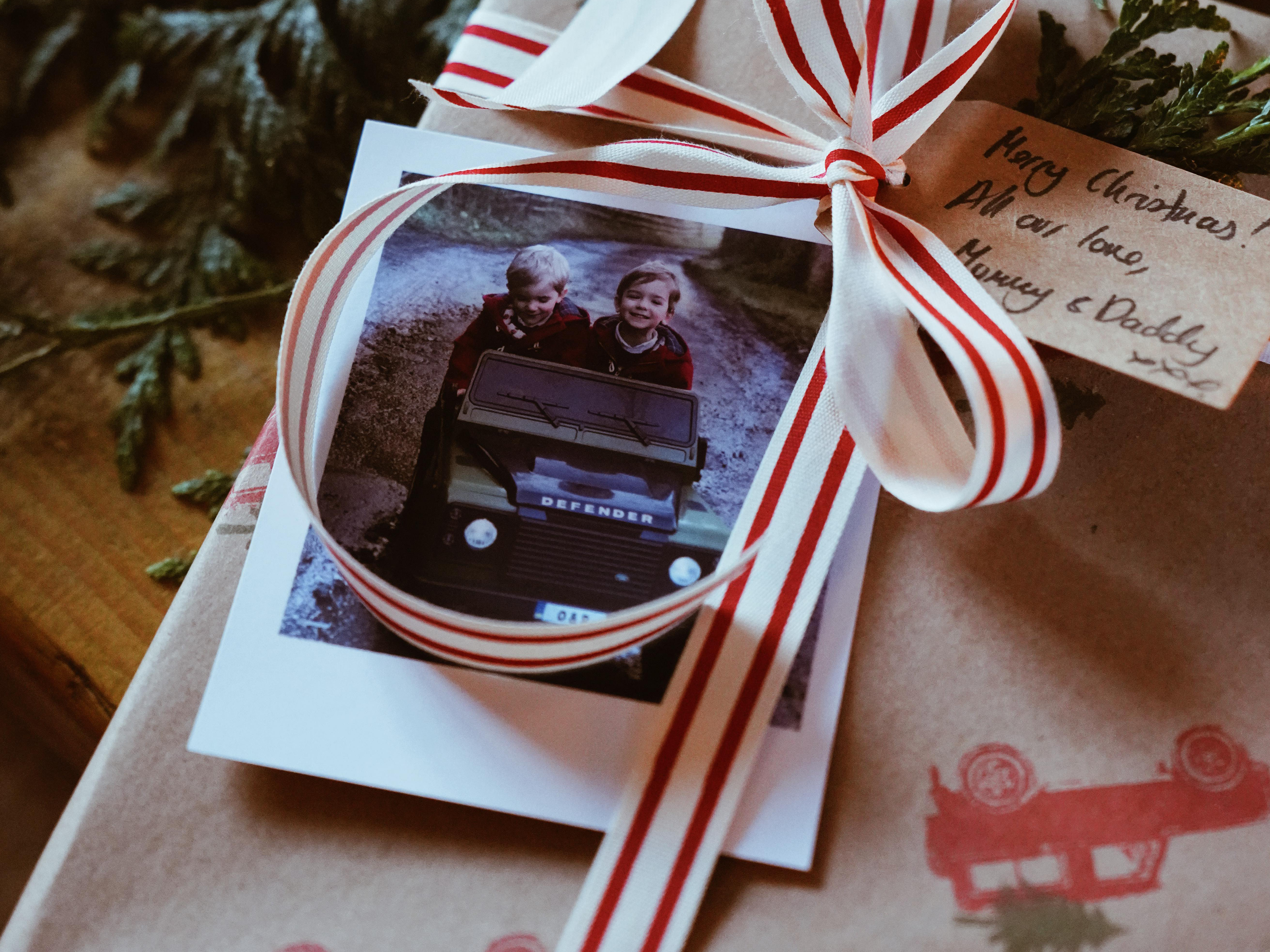 One perfect gift
Whatever you choose to give your friends, family, and other loved ones this Christmas, we know that your thought and kindness will be appreciated. At Popsa, we believe that it only takes one perfect gift to create the best Christmas yet.
If you're still struggling to find that gift, you should know that you've already done all the hard work - creating memories and taking photos means that you've got a gift in your pocket already. Upload your favourite photos and memories, and you're ready to present a gift with more meaning than words can describe in only five minutes.